Contact Us....
It Is Now Show And Tell Time
Bringing The Baseball World Together
ROGER ! CONTACT
Contact Us is an extended invitation for every baseball fan to join us, check in and share his or her baseball story or personal anecdote about baseball or possibly some baseball friends you have met.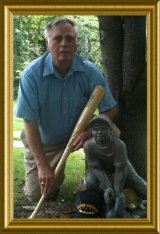 Ball teams are also known as baseball clubs so when you share your baseball story you become a bonafide member of the entire baseball world or baseball club.
You could tell about a baseball field you played on, name brand or model of your favorite baseball bat, or maybe even share the super rare baseball cards you collected.
There are kids and fans and players around the globe anxious to hear more baseball topics listed as Baseballfarming-top-10 and even hear about what is being shared about our game of baseball.
Your Contact Us effort is special and just might be the be interested in some one thing you will remember about us forever just by connecting and with exchange of communication via the Internet.
The world of baseball is crammed full of interesting things about baseball equipment, helpful baseball training tips,even our baseball rules any of these things which when shared by telling others simply adds to our game.
It's Root Root Root for the home team! Your input of Baseball Show and Tell will add so much to this baseballfarming interest.
Will you play ball? Help and watch it grow. There is a very scrappy high school baseball team in Tuscaloosa the Titans Baseball team I would be thrilled to get some good information on.
Baseball in America is as natural as what we have always heard and know, "Baseball, Mom and Apple pie."
Baseball sort of stirs me and if you know of a high school here in Alabama which would like to host a Baseball Coaching Clinic give me a jingle. A quick note via the Contact Us page here is the right ticket. As baseball players develop, they will carefully tend to their training and practice habits, becoming the best player he/she can be, and perhaps, one of the best!
Baseball scouts scurry all over the country, looking for young maturing baseball players they might entice to play on the farm team of a Major League Baseball Organization. You see, there it is, a need for ball players on a "farm team" so we should and can call it baseballfarming.
Roger! Contact remember those World War II movies when "Roger That", "Will Co", "Over and Out" and when the old time way of cranking an airplane's engine was by pulling on the propeller the pilot would say "Contact".
Contact meant he had the magneto (switch) on. The ol' exhaust pipes would send out a gasoline rich blackened puff of smoke and fire off like a runaway foot pedaled singer sewing machine at full speed.
A little put-put put cough, then the engine would roar like a tiger, when all the cylinder pistons begin pumping and firing like a freight train coming around the bend at full throttle.
When all is go it is thumbs up and cleared for take off, the engine is throttled up, and it's off into the wild blue yonder.
I have the magneto switch on and ready to receive the contact us baseball messages.
If you have no story to tell at least it's free so let us know you are out there and will enjoy hearing more about baseball.
Your Show and Tell will be a source of relevant baseball facts, anecdotes, some down-home expressions, which will make this Contact Us much more meaningful and useful around the globe.
Leave Us A Message!

Official Site Baseballfarming , Website Building, Weight Loss Fitness,
Batter Up----Let's Play Ball....

PRIVACY POLICY
We use third-party advertising companies to serve ads when you visit our website. These companies may use information (not including your name, address, email address, or telephone number) about your visits to this and other websites in order to provide advertisements about goods and services of interest to you. If you would like more information about this practice and to know your choices about not having this information used by these companies, click here.
You can find additional information in Appendix A of the NAI Self-Regulatory principles for publishers (PDF). Please note that the NAI may change this sample language at any time.