Baseball Business Friends
Many Businesses Around The Country Are Baseball Friends
Doing Business With Friends Of Baseball Is A Double Pleasure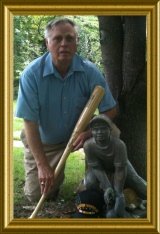 Baseball Business Friends is a by State listing of businesses or associates who have expressed an enthusiasm for interests above and beyond the everyday work-a-day world.
Baseball players and fans who are travelling in their area might enjoy stopping by and sharing a visit as a baseball enthusiast.
Baseballfarming is obliged and most pleased to share with you these baseball business friends establishments or organizations any of which you might enjoy visiting with and sharing some down home common interests or to patronize their places during your travels.
For my many baseball business friends it is time for you to be introduced to Site Sell:
Professional affordable help from Sitesell To Build Your World Class Winning Website
Then at the very Top of page click Frequently asked questions on the little FAQ? button.
Our listing hereby provided will simply start the ball (i;e list) rolling and over time see it grow into a useful and dynamic catalog of people to meet and be considered baseball business friends.
Baseball Business Friends by State alphabetical order listing.
---
ALABAMA
....Alabama finds me proud to introduce two very accommodating gentlemen who are Coins/Collectibles buyers and sellers. -
-
-
-
Bruce's COIN SHOP located in Pelham,Alabama is a Baseball Business Friend:
Bruce is on the front side of the parking lot of Home Depot Hwy 31/Pelham Pkwy above Healthy Harvey's on the front side of Home Depot parking lot.
3183-D Pelham Pkwy. (I-65 Exit242, Hwy 52) Pelham, Alabama 35124
BrucesCoinShop@Yahoo.com
tel:(205) 621-7442 (205) 915-9043
You will never visit without a friendly greeting of hello and in Baseball Lingo a win win doing business with Bruce.
----By E-Mail, By Telphone or By Golly say hello to Bruce -
-
-
-
Southern Coin and Collectibles located in Hoover, Alabama:
Has a fabulous selection of memorabilia but a huge array of quality collectibles. The main line of their business is Coins and you will find they are the kind of people you enjoy doing business with.
Baseball and the game of baseball is not far from a good conversation with friends at Southern Coin & Collectibles. You may visit via the internet by typing into your browser "www.southerncoinco.com" less the quotation marks.
---
ALASKA
---
ARIZONA
THE ARIZONA DIAMONDBACKS AND CHASE FIELD WELCOMES YOU
Folks you are certainly in luck your season is complete by having season tickets to support the Arizona Diamondbacks.
Gayle located at Overland Park will be pleased to help you become a full fledged Diamondbacks Fan and enjoy all the thrills and ball playing of the Diamondbacks.
Visit with the crowd at Chase Field and double enjoy the Miller Lite Diamond Club.
ARKANSAS
CALIFORNIA
COLORADA
CONNECTICUT
DELAWARE
---
FLORIDA
Meet some real down home baseball talking, playing friends, ready to put you in a uniform and bring you aboard to join the game then introduce yourself to these folks. HERE IS A WHOLE NEW WORLD OF BASEBALL
A. William Saunders
Florida Elite Baseball- President
Florida USSSA Baseball- Area Director
Florida Travel Ball League- Director
813-435-3776 Office
813-319-3451 Fax
Florida
ELITE BASEBALL
USSSA Baseball Productions United States Specialty Sports Association Lakeland,Fl 33813
---
GEORGIA
HAWAII
IDAHO
ILLINOIS
INDIANA
IOWA
KANSAS
KENTUCKY
LOUISIANA
MAINE
MARYLAND
MASSACHUSETTS
MICHIGAN
MINNESOTA
MISSISSIPPI
MISSOURI
MONTANA
NEBRASKA
NEVADA
NEW HAMPSHIRE
---
NEW JERSEY

"HENRY RIFLES WILL BE MADE IN AMERICA, OR THEY WON'T BE MADE AT ALL"
The rifle in America is America as an essential part of our life from the founding and growing as a young Nation from its very Birth.
Order a Henry catalog, decal and list of Henry dealers in your area at HENRY Made in America or not made at all
---
Barnes & Noble, Inc. P.O. Box 111 Lyndhurst, NJ 07071

telephone: (800) 962-6177 e-mail: customerservice@bn.com fax: (201) 559-6910
---
NEW MEXICO
NEW YORK
---
NORTH CAROLINA
About the Club....PIEDMONT BRITISH MOTOR CLUB
In 1994 Clyde and Karen Hollar, then living in Statesville, NC, were members of the North Carolina MG Car Club and routinely drove to their meetings and other events in Raleigh. Finding that the long trips made it impossible to routinely enjoy all the club's events, they decided to start a club for area British car enthusiasts centered around the town of Statesville, North Carolina.
Statesville is a small town geographically located in a part of North Carolina known as the Piedmont, a large area of the state centrally located between the coastal and mountain regions. Major interstates, I-40 and I-77 intersect near Statesville which is roughly centered in a triangle bordered by Charlotte, the Winston-Salem/Greensboro metro area and the foothills of the Appalachian Mountains.
Eventually the club developed its own newsletter, affectionately known as "The Lugnut." The Lugnut provides timely news about club events, tech articles, fun stuff and more importantly, it records the personal experiences of club members with their cars.
Currently the Piedmont British Motor Club has about 45 dues paying members. It meets monthly at Wise Guys Restaurant in Statesville for dining and lively discussions about the maintenance and driving of British sports cars.
The club schedules a large number of sponsored events throughout the year which usually involves getting the cars and drivers together for trips along the beautiful North Carolina back roads and into the nearby mountains.
The diversity of the club, members from throughout the Piedmont, people from many walks of life, locals and new comers to the area, with all types of British cars is what makes the Piedmont British Motor Club so special. "We feel like a family," Club vice president, Karen Hollar says.
You might enjoy visiting such folks and to also get acquainted via their website at: On one of the pages the club members proudly display the pictures of the vehicles they have so meticulously restored.
---
NORTH DAKOTA
OHIO
OKLAHOMA
OREGON
PENNSYLVANIA
RHODE ISLAND
SOUTH CAROLINA
SOUTH DAKOTA
TENNESSEE
TEXAS
UTAH
VERMONT
VIRGINIA
WASHINGTON
WEST VIRGINIA
WISCONSIN
WYOMING
---
Get business smarter do not let the opportunity you have available, if you own a business, slip away without expanding the scope and volume of your business. Use the internet to take you to that next level.
For any small business with the desire to grow their business exponentially using the internet. Help is readily available.
Grow your business get business smarter ask for and get true affordable professional help. Click here and check out how easy to get started. You will be surprised and amazed.
Professional Affordable Help From Sitesell To Build Your Website
SiteSell and Site Build It are ready to help this Baseball Business Friend and they will do it for you.

Click here to go and visit with our recommended sporting goods advertised baseball business friends and baseball partners as you leave Baseball Business Friends

Have you ever had the itch to have your own Web Site? Solo Build It
Look at what YOU can do href="http://buildit.sitesell.com/Wiley.html"target="_blank"> Solo Build It.Site Sell
Site Sell and Solo Build It business support available for you all even in the proper language.
International in scope and language. French; , Chinese; , German; , Spanish; , Dutch; , Italian;
BASEBALLFARMING IS PROUD TO ANNOUNCE OUR NEW ONE-STOP SHOPPING CENTER FOR OUR MANY BASEBALL PARTNERS FRIENDS AND BUSINESS PARTNERS.
AMAZON SPORTING GOODS , SPORTS AUTHORITY ,
MLB SHOP , MODEL'S , NFL SHOP , ESPN SHOP,
Batter Up----Let's Play Ball....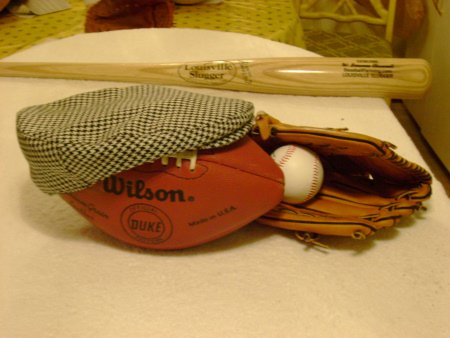 ---
---