Fielding Positions In Baseball
Baseball Defensive Fielding Positions
By The Numbers
Fielding Skills and Fielding Plays
Comes With Correct Baseball Fielding Tips And Drills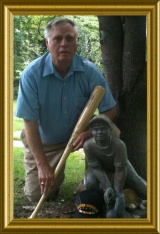 Fielding Positions In Baseball has two different connotations and meanings so lets examine them both and be a smarter beginner player or fan.
A Baseball team is made up of Nine (9) players playing the game out on the field of play which is known as the playing field or ball diamond.
In an effort to use a short handed method or short cut in recording of the playing action and keeping score each of the defensive playing fielding positions in baseball are assigned its own number 1-9.
We start with the pitcher then the catcher then to first and around the infield then into the outfield and around the outfield.
Fielding positions in baseball by the number and the position name:
Number-Position Name