Baseball Leagues
Professional Baseball is formed into Leagues by Class
Baseball Leagues are by Class i:e Leagues (MLB)-(MiLB), (AAA), (AA) and (A)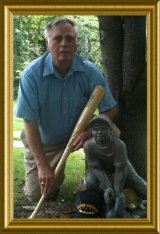 Baseball Leagues or the play for pay baseball playing leagues are grouped in what is known as "class" of play. Naturally the pinnacle of playing talent or skill of playing level is reserved for the very top of the professional baseball world known as The Major Leagues.
All baseball players plying their trade by playing in the professional leagues below the major leagues is called the minor leagues of baseball. The Majors Leagues representing the very best of the best skilled players is referred to not only as the Major Leagues but is known as the "Big Show."
The Professional level of playing of baseball or (MLB) Major Leagues of baseball are devided into two (2) separate and distinct leagues the National League and the American Anerican.
The National League is considered the senior circuit in that the National league by name was playing professionally well before formation of the American League.
The American League formally entered its playing as a major league team and was officially recognized within the framework of the Professional Baseball Leagues in 1903.
Now that we have our two major circuit teams or what we refer to as the major leagues of both the National and American Leagues we have a unique and natural rivalry which culminates each year in a big show down called the World Series.
Baseballfarming has a vital place in the scheme of things in that the development of real professional baseball leagues need seasoned players or a supporting establishment as a training or learning process for young baseball players.
The baseballfarming venue takes the form of many minor leagues with progressively increased skill level of players. The minor leagues play a much needed role in the structured training and development of the young talented players dreaming of one day making it to the Major Leagues.
BaseballFarming as a business of growing baseball players starts the new or novice players in playing in professional baseball leagues or minor leagues class of play acording to their skill levels.
The beginning professional baseball league players begins his journey toward the "Big Show" by playing in the single (A) class of minor league baseball.
As a players skill level and growth with good farming instruction he moves up in what we call class to the double (AA) class of playing skills.
There is one more training class before making it to the Big Leagues or Major Leagues and this is the triple (AAA) class of play. Occassionaly in the overall scheme of this baseballfarming scenario a player is so gifted and has proven he is top notch All-Star quality that he might skip some baseballfarming class of play and move directly to the Major League of play.
His beginning in class (A) leagues might simple skip one or two classes of play and move directly from any class to the Major League team when his skills dictate he is ready for the big time. Baseball divides and separates by skill levels and there are different levels or class of playing which is represented by the following professional baseball leagues:
Major Leagues (The Big Show) Major League baseball consists of two (2) Leagues with each having the three Divisions identified as the East, Central and West Divisions and are as follows:
***** National League:*****
East Division Teams 1. New York Mets 2. Philadelphis Phillies 3. Atlanta Braves 4. Florida Marlins 5. Washington Nationals
Central Division Teams 1. St. Louis Cardinals 2.Milwaukee Brewers 3. Houston Astros 4. Chicago Cubs 5. Cincinnati Reds 6. Pittsburgh Pirates
West Division Teams 1. Los Angeles Dodgers 2. San Francisco Giants 3. Arizona Diamondbacks 4. San Diego Padres 5. Colorado Rockies
***** American League:*****
East Division Teams 1. New York Yankees 2. Boston Red Sox 3. Toronto Blue Jays 4. Baltimore Orioles 5. Tampa Bay Devil Rays
Central Division Teams 1. Chicago White Sox 2. Detroit Tigers 3. Minnesota Twins 4. Cleveland Indians 5. Kansas City Royals
West Division Teams 1.Los Angeles Angels 2. Texas Rangers 3. Oakland Athletics 4. Seattle Mariners
---
---
***Baseball (3) Leagues Triple (AAA)***
Currently there are three (3) AAA class professional baseball leagues.
International League, Mexican League, Pacific Coast League
***International League
Buffalo Bisons, Charlotte Knights, Columbus Clippers, Durham Bulls, Indianapolis Indians, Louisville Bats, Norfolk Tides, Ottawa Lynx, Pawtucket Red Sox, Richmond Braves, Rochester Red Wings, Scranton/Wilkes-Barre Yankees, Syracuse Chiefs, Toledo Mud Hens
***Mexican League
Acereros de Monclova, Diablos Rojos del Mexico, Dorados de Chihuahua, Guerreros de Oaxaca, Leones de Yucatan, Olmecas de Tabasco, Pericos de Puebla, Petroleros de Minatitlan, Piratas de Campeche, Potros de Tijuana, Rieleros de Aguascalientes, Rojos del Aguila de Veracruz, Saraperos de Saltillo, Sultanes de Monterrey, Tigres de Quintana Roo, Vaqueros Laguna
***Pacific Coast League
Albuquerque Isotopes, Colorado Springs Sky Sox, Fresno Grizzlies, Iowa Cubs, Las Vegas 51s, Memphis Redbirds, Nashville Sounds, New Orleans Zephyrs, Oklahoma RedHawks, Omaha Royals, Portland Beavers, Round Rock Express, Sacramento River Cats, Salt Lake Bees, Tacoma Rainiers, Tucson Sidewinders
**Baseball (3) Leagues Double (AA)**
Currently there are only three (3) AA class professional baseball leagues.
Eastern League, Southern League, Texas League
**Eastern League
Akron Aeros, Altoona Curve, Binghamton Mets, Bowie Baysox, Connecticut Defenders, Erie SeaWolves, Harrisburg Senators, New Britain Rock Cats, New Hampshire Fisher Cats, Portland Sea Dogs, Reading Phillies, Trenton Thunder
**Southern League
Birmingham Barons, Carolina Mudcats, Chattanooga Lookouts, Huntsville Stars, Jacksonville Suns, Mississippi Braves, Mobile BayBears, Montgomery Biscuits, Tennessee Smokies, West Tenn Diamond Jaxx
** Texas League
Arkansas Travelers, Corpus Christi Hooks, Frisco RoughRiders, Midland RockHounds, San Antonio Missions, Springfield Cardinals, Tulsa Drillers, Wichita Wranglers
*Baseball (5) Leagues Single (A)*
Currently there are only five (5) A class professional baseball leagues. There is a minor change here in that three of these baseball Leagues are considered a little further advanced in playing skills than the other two.
The Midwest and South Atlantic Class Single A professional Baseball Leagues are the less seasoned players and are hoping they can grow and mature on the farm at this level.
California League, Advanced Carolina League, Advanced Florida State League, Advanced Midwest League, South Atlantic League
*California League(Advanced)
Bakersfield Blaze, High Desert Mavericks, Inland Empire 66ers, Lake Elsinore Storm, Lancaster JetHawks, Modesto Nuts, Rancho Cucamonga Quakes, San Jose Giants, Stockton Ports, Visalia Oaks
*Carolina League(Advanced)
Frederick Keys, Kinston Indians, Lynchburg Hillcats, Myrtle Beach Pelicans, Potomac Nationals, Salem Avalanche, Wilmington Blue Rocks, Winston-Salem Warthogs
*Florida State League(Advanced)
Brevard County Manatees, Clearwater Threshers, Daytona Cubs, Dunedin Blue Jays, Fort Myers Miracle, Jupiter Hammerheads, Lakeland Flying Tigers, Palm Beach Cardinals, Sarasota Reds, St. Lucie Mets, Tampa Yankees, Vero Beach Devil Rays
*Midwest League
Benoit Snappers, Burlington Bees, Cedar Rapids Kernels, Clinton LumberKings, Dayton Dragons, Fort Wayne Wizards, Great Lakes Loons, Kane County Cougars, Lansing Lugnuts, Peoria Chiefs, South Bend Silver Hawks, Swing of the Quad Cities, West Michigan Whitecaps, Wisconsin Timber Rattlers,
*South Atlantic League
Asheville Tourists, Augusta GreenJackets, Charleston RiverDogs, Columbus Catfish, Delmarva Shorebirds, Greensboro Grasshoppers, Greenville Drive, Hagerstown Suns, Hickory Crawdads, Kannapolis Intimidators, Lake County Captains, Lakewood BlueClaws, Lexington Legends, Rome Braves, Savannah Sand Gnats, West Virginia Power
Folks this shows you the framework of professional baseball leagues around our country divided by class of skill levels of the players being paid to play the game of baseball.
You might realize a professional baseball league player when he enters this BaseballFarming play for pay he has already paid his dues by the development of his or her playing skills at the amateur playing levels before embarking on the road to reach the "Big Show" or "MLB".
The long and short of this game of baseball starts at a very early age and travels onward and upward from:
Beginner toddlers to Tee ball, Little league, Babe Ruth league, American Legion Baseball, High School baseball, Sandlot leagues and the Colleges around the nation to the Professional Baseball Leagues.
Professional Baseball Leagues of Baseball from the minor leagues to the major leagues is ingrained into the very culture and core of the American way of life.
Baseballfarming partner merchants at One-Stop Shopping like Baseball Leagues is where the value for performance and quality is what pays the rent.
Batter Up----Let's Play Ball....
Have you ever had the itch to have your own Web Site? Solo Build It
Contact Us from Contact Us or Show And Tell page and we can talk some serious business.
Website Hosting considered to be at the top in the field will lead to Web-Building Success
Solo Build It provides Awesome results...Here's the Proof!
---

Go Shopping Save Money at every Chance.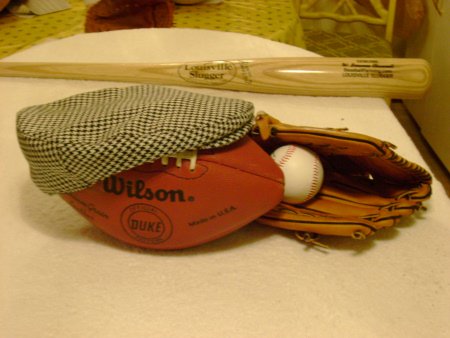 ---
---