Baseball Loyal Fans
Loyal Fans--Beautiful Stadiums
Progressive Cities--Pennant Chases
Teams Which Show Class
Have A Winning Attitude
Will Have Loyal Fans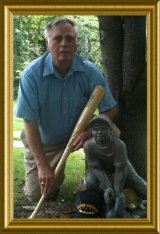 Baseball Loyal Fans have a unwritten right and deserve to know all the pertinent personal and up close information available. Foremost they do deserve a pennant-winning team to honor their loyal support come rain or come shine. Win lose or draw or even getting rained out.
True fans have an insatiable appetite for knowing who's on each pennant-winning team and which players are doing well.
How does the old saying go, "When in France do as the French do, Why not?" Then again it may have been something about being in Rome and doing what the Romans might do.
Let the Baseball Loyal Fans speak of and with their passions in French.
Winning-spirit and passions may reach a fever pitch by all the pennant-winning Baseball Loyal Fans be they French,Italian or even throw in a few country boys of the good ole USA.
The the player roster of teammates some personal baseball history within their young growing up years is recalled in vivid memory for most baseball players.
What community, town or city did my team and players proudly call or claim to be their roots? My empathy and winning-spirit loyalty hits a high level of pride and sky rockets when my memories carry me back to those days.
The ball playing stadium where my favorite team and players ply their sporting fun is also a part of my feeling of belonging.
A city which does not support their dueling fighting to be a pennant-winning team, during the down the stretch pennant drive, does not deserve the honor it brings to their fair city.
Ironically the Birmingham Barons returned to their roots and returned home to the Magic City of Birmingham, Alabama from the upstart city of Hoover, Alabama. Gleefully with open arms they have come home this season of 2013 hopefully never more to roam again.
I have plans underway to post separate web pages on each of the teams which will include the stadium and the city.
An an example, which is not fully formatted to date, is the
St. Louis Cardinals--Busch Stadium--St. Louis, Missouri
Roster for your 2007 Cardinals: Catcher Yadier Molina hails from...;First base Albert Pujols hails from...;Second base Junior Spivey ; Shortstop David Eckstein; Third base Scott Rolen; Left field So Taguchi; Center field Jim Edmonds; Right field Juan Encarnacion; Pitchers Chris Carpenter,Mark Mulder, Jason Marquis,Jeff Suppan, Sidney Ponson; Bullpen Jason Isringhausen, Braden Loper, Ricardo Rincon.
I must figure out my formatting and how to present all my other supporting information to help you be truly Baseball Loyal Fans.
Stay with me. It will take me a short while to get it all together but no Guts no Glory.
Your merchant Baseball Partners will be one of your winning-spirit as well as pennant-winning team loyal fans.
Baseball fans like yourself should enjoy shopping for goods provided at fair market prices.
Baseball Loyal Fans are invited to visit and shop our One-Stop Shopping Center
Batter Up----Let's Play Ball....
Shop For The Best With Baseball Farming Merchants And Save Money.