Baseballs Top 10
Recognition For Top 10 Baseball
Causes A Stir Of Emotion
Baseball Top 10 Anything Is Legendary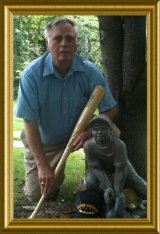 Baseballs Top 10, in any category of the game, receives top billing and runs the gamut of Wow! To "Get out of here you have to be kidding!" or, "Oh No, You have it wrong!"...use any or every emotion known to mankind.
Well folks it may not Wow you and it may not be absolutely what you might have thought it would be, but here are some of the Top 10 Baseball items for you to ponder.
Would you get excited to learn which Baseball playing second sackers ranked in Baseball's Top group for the Most Career Errors?
Future may hold the data for our second baseman mishap records but we will start with some of the other items and build the anticipation for more of Baseballs Best!
Baseballs Top 10 famous Baseball Ballparks to visit
Baseballs Top 10 Baseball World Series Winning Teams
Baseballs Top 10 Baseball Pitching Career Winners
Stay right there and you will have a sip or two put into your cup take a sip and come on along and enjoy the emotions of Baseballs Top 10.
Now For Baseballs Top 10 Ballparks Around The Country To Visit:>
Located in Birmingham, Alabama, Rickwood Field is the oldest surviving professional baseball park in the United States. It was built for the Birmingham Barons in 1910 by industrialist and team-owner Rick Woodward and has served as the home park for the Birmingham Barons and the Birmingham Black Barons of the Negro Leagues. Though the Barons have moved their home games to the suburbs, Rickwood Field has been preserved and is undergoing gradual restoration as a "working museum" where baseball's history can be experienced. Rickwood Field is listed on the National Register of Historic Places.
The Friends of Rickwood and the Birmingham Barons are pleased to announce the 14th annual Rickwood Classic, to be held on Wednesday, May 27, 2009. This year's event will celebrate 1982, when the Atlanta Braves travelled to Rickwood to face the Southern League All-stars. Tickets for the 2009 Rickwood Classic may be purchased through the Barons ticket office, at tel: (205)-988-3200, or on-line, at barons.com
Ole Rickwood Field has to be one of my leading Baseballs Top 10 Ballparks to visit. ...info from Friends of Rickwood...
Plans are being discusssed toward upgrading the old ball playing site into a World Class Point of Destination then it will be the leading contender as Uno Numeral 1 in Baseballs Top 10 Ballparks.
Built in 1912, Fenway Park is a stadium located near busy Kenmore Square in Boston, Massachusetts, in the Fenway-Kenmore neighborhood. It has served as the home ballpark of the Boston Red Sox baseball club since it opened in 1912. It is the oldest of all current Major League Baseball stadiums. The Red Sox moved to Fenway Park from the old Huntington Avenue Baseball Grounds. Because of the ballpark's age and constrained location in an urban neighborhood, the park has had many renovations and additions over the years not initially envisioned, resulting in unique, quirky features, including "the Triangle", "Pesky's Pole" and most notably the famous Green Monster in left field.
Fenway Park is one of the three remaining classic parks in major league baseball (the others being Wrigley Field and Yankee Stadium, although Yankee Stadium was completely remodeled in the 1970s and has now been replaced for the 2009 season). ...info from wikipedia...
Built in 1914, Wrigley Field is a baseball stadium in Chicago, Illinois, that has served as the home ballpark of the Chicago Cubs since 1916.
Wrigley Field shares its name with the Wrigley Company, as the park was named for its then-owner, William Wrigley Jr., the CEO of the Wrigley Company. As early as the 1920s, before the park became officially known as Wrigley Field, the scoreboard was topped by the elf-like "Doublemint Twins", posed as a pitcher and a batter.
Wrigley Field is famous for its view of the neighborhood buildings across Waveland and Sheffield Avenues. In addition to spectators standing or sitting on the apartment roofs. ...info from wikipedia...
Originally built in 1929, replaced in 1995
"Made Famous World Wide Due To The 1988 Movie-Bull Durham."
Durham Bulls Athletic Park, is a baseball park in Durham, North Carolina that is home to the Durham Bulls, the AAA affiliate of the Tampa Bay Rays of Major League Baseball.
By design, the left field fence is a 32-foot-high wall, 305 feet from home plate, known as the Blue Monster. It resembles Fenway Park's Green Monster, including a manual scoreboard.
The bull sign mounted atop of the Blue Monster was modeled after the bull used in the 1988 film, Bull Durham. ...info from wikipedia...
Astrodome-- completed November 1964
Reliant Astrodome, also known as the Houston Astrodome or simply the Astrodome, is a domed sports stadium, the first of its kind, located in Houston, Texas. The stadium is part of the Reliant Park complex. It opened in 1965 as Harris County Domed Stadium and was nicknamed the "Eighth Wonder of the World."
The world's first domed stadium was conceived by Roy Hofheinz as early as 1952 when his only daughter, Dene, and he were rained out once too often at Buffalo Stadium, home of Houston's minor league baseball team, the Houston Buffs. Hofheinz abandoned his interest in the first air-conditioned shopping mall, The Galleria in Houston, and immediately set his sights on bringing major league baseball to his beloved city, where he had served as mayor.
He promised the National League perfect weather in order to secure a team.
It stands 18 stories tall, covering 9½ acres. The dome is 710 feet in diameter and the ceiling is 208 feet above the playing surface, which itself sits 25 feet below street level. The Dome was completed in November 1964.
Although the Astrodome is no longer the baseball home for the Houston Astros. It being the first mamouth construction as a World Class Sports venue since its coming out party in 1964 it is worthy of a visit.
The Houston Astros moved to Minute Maid Park of Houston in the year 2000. ...info from wikipedia...
Great American Ball Park/Cinergy Field-Riverfront Stadium-- original 1970 replaced 2003
Riverfront Stadium, later known as Cinergy Field, (2002) was the home of the Cincinnati Reds National League baseball team and the Cincinnati Bengals National Football League team. Located on the Ohio River in downtown Cincinnati, the stadium was best known as the home of "The Big Red Machine," as the Reds were often called in the 1970s.
In September 1996, Riverfront Stadium was renamed "Cinergy Field" in a sponsorship deal with Greater Cincinnati's energy company, Cinergy Corporation.
Since 2003, the Reds have played their home games in Great American Ball Park, a baseball-only facility built next door to their previous home, Riverfront Stadium, which has since been demolished. ...info from wikipedia...
Progressive Field/Jacobs Field-- built 1994
Progressive Field is a ballpark located in downtown Cleveland, Ohio, and is the home of the Cleveland Indians of the American League. It is part of the Gateway Sports and Entertainment Complex. It was ranked as Major League Baseball's best ballpark in a 2008 Sports Illustrated fan poll.
The ballpark is informally referred to as The Jake, based on its original name, Jacobs Field (after former team owners Richard and David Jacobs). It was known by that name since its inaugural season in 1994, until it was changed to Progressive Field prior to opening day 2008.
In 2004, its scoreboard – then the largest free-standing scoreboard in the United States, a record since broken by Nationals Park in Washington, D.C. – was modernized with the installation of the largest video display in the world at a sports venue, built by Daktronics of South Dakota. ...info from wikipedia...
Rangers Ballpark In Arlington-- built 1994
Rangers Ballpark in Arlington is a ballpark in Arlington, Texas, located between Dallas and Fort Worth, Texas.
The stadium was constructed as a replacement for nearby Arlington Stadium. It is home to the American League's Texas Rangers, and the Legends of the Game Baseball Museum
The Ballpark's 810-foot long facades are made of brick and Texas Sunset Red granite. Bas-relief friezes depict significant scenes from the history off both Texas and baseball.
As the ballpark was built on one of the old Arlington Stadium parking lots, the irregular dimensions of the outfield were planned independently, rather than being forced by neighboring structures. The home plate, foul poles, and bleachers were originally at the old Arlington Stadium. ...info from wikipedia...
Busch Stadium III built 2006
Busch Stadium (also referred to informally as "New Busch Stadium" or "Busch Stadium III") is the home of the St. Louis Cardinals of the National League of Major League Baseball.
The stadium is the third stadium in St. Louis to carry the name Busch Stadium. Sportsman's Park was renamed Busch Stadium in 1953, after team owner Gussie Busch.
It replaced Busch Memorial Stadium and occupies a portion of that stadium's former footprint. The first official major league game occurred on April 10, 2006 as the Cardinals defeated the Milwaukee Brewers 6–4.
On October 24, 26, and 27, 2006 the Cardinals hosted the first World Series games at New Busch Stadium against the Detroit Tigers. The Cards won all three games, and secured their tenth world championship, four games to one. After the game, many fans climbed the famous statue of Stan Musial to celebrate.
Is that not provident winning the World Series Crown first playing season in a brand spanking new stadium.
Busch Stadium has been chosen by MLB to host the 2009 Major League Baseball All-Star Game. ...info from wikipedia...
Yankee Stadium-- original 1923 replaced 2009
Yankee Stadium is one of the most famous venues in the United States, having hosted a variety of events and many historic moments during its existence. Its primary occupants, the Yankees, have won far more World Series championships (26) than any other major league club and Yankee Stadium has hosted 37 World Series, far more than any other baseball stadium. The Stadium also hosted the major-league All-Star Game four times: 1939, 1960, 1977, and, as part of its curtain call, 2008.
In 2006, the Yankees began construction on a new $1.8 billion stadium in public parkland adjacent to the original Yankee Stadium. The Yankees are expecting to open their new home in 2009. Once the new stadium opens, most of the old stadium, including the above-ground structure, is to be demolished to become parkland.
In its 85 years of existence, Yankee Stadium has hosted 6,581 regular season home games for the Yankees. Only Fenway Park, Wrigley Field, Sportsman's Park and Tiger Stadium have hosted more games. Due to the Yankees' frequent appearances in the World Series, Yankee Stadium has played host to 161 postseason games, more than any other stadium in baseball history. The Stadium hosted 37 of the 83 possible World Series during its existence (not counting 1974-75, and the 1994 strike), with the Yankees winning 26 of them. In total, the venue hosted 100 World Series games. ...info from wikipedia...
If anyone leaves Yankee Stadium out of the Baseball Top 10 ballparks to visit then there is no Top 10.
"Take me out to the ball game take me out with the crowd"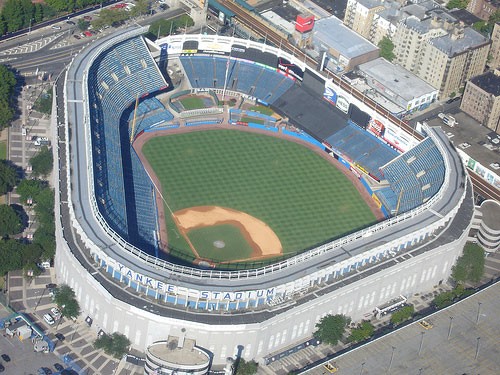 ---
Baseballs Top 10 World Series wins are true Baseball Winners
Folks do you think winning 27 times as the World Series Championships would rank one at the Number 1 spot of Baseballs Top 10? How about them Yankees right at 3 times the number of Baseball World Series Winning Championship Rings as their nearest rival.
Yankees, New York--27 times as number 1 in Baseballs Top 10 2009,2000,1999,1998,1996,1978,1977,1962,1961,1958,1956, 1953,1952,1951,1950,1949,1947,1943,1941,1939,1938, 1937,1936,1932,1928,1927,1923
Cardinals, St Louis--10 times a winner make them number 2 of Baseballs Top 10 2006,1982,1967,1964,1946,1944,1942,1934,1931,1926

Athletics, Philadelphia,Pa.,Kansas City,Ks.,Oakland,Ca.--9 times a winner makes them number 3 of Baseballs Top 10 1989,1974,1973,1972,1930,1929,1913,1911,1910
Red Sox, Boston--7 times a winner makes them number 3 of Baseballs Top 10 2007,2004,1918,1916,1915,1912,1903* The Red Sox were the Inaugural World Ceries Champions.
Dodgers, Brooklyn,Los Angeles--6 times a winner makes them number 4 of Baseballs Top 10 1988,1981,1965,1963,1959,1955
Reds, Cincinnati--5 times a winner makes them number 5 of Baseballs Top 10 1990,1976,1975,1940,1919,
Pirates, Pittsburgh--5 times a winner makes them tied as number 5 of Baseballs top 10 1979,1971,1960,1925,1909,
Giants, New York, San Francisco--5 times a winner makes them tied as number 5 of Baseballs Top 10 1954,1933,1922,1921,1905
Tigers, Detroit--4 times a winner makes them hold down the number 8 spot of Baseballs Top 10 1984,1968,1945,1935,
White Sox, Chicago--3 times a winner 2005,1917,1906
Braves, Boston,Milwauke,Atlanta--3 times a winner 1995,1957,1914* The Braves is the only Major League baseball team to win a World Series Championship in each city it has called it's home.
Baseballs Top 10 Pitching Career Winners: The All Time Career Wins Baseballs Top 10 Pitching Leaders.
Pitcher------------- Wins
Cy Young---------- 511

The number 1 hombre of Baseballs Top 10 pitching wins.

Denton True Young Batted Right, Threw Right, First Game August 6, 1890 Last Game October 6, 1911,Born March 29, 1867 in Ohio and Died November 4, 1955 in Ohio.Inducted into the Baseball Hall of Fame in 1937.

Walter Johnson---- 417

Walter Perry Johnson (Barney or The Big Train) Batted Right, Threw Right First Game August 2, 1907,Last Game September 30, 1927,Born November 6, 1887 in Kansas, Died December 10, 1946 in Washington, DC Inducted into the Baseball Hall of Fame in 1936.

Grover Alexander-- 373

Grover Cleveland Alexander (Old Pete) Batted Right, Threw Right, First Game April 15, 1911, Last Game May 28, 1930,Born February 26, 1887 in Nebraska, Died November 4, 1950 in Nebraska. Inducted into the Baseball Hall of Fame in 1938.

Christy Mathewson- 373

Christopher Mathewson (Big Six, Matty, or The Christian Gentleman) Batted Right, Threw Right,First Game July 17, 1900, Last Game September 4, 1916, Born August 12, 1880 in Pennsylvania,Died October 7, 1925 in New York. Inducted into the Baseball Hall of Fame in 1936.

Warren Spahn------ 363

Warren Edward Spahn Batted Left, Threw Left, First Game April 19, 1942, Last Game October 1, 1965, Born April 23, 1921 in New York, Died November 24, 2003 in Oklahoma, Inducted into the Baseball Hall of Fame in 1973.

Pud Galvin-------- 361

James Francis Galvin (Pud, Gentle Jeems, or The Little Steam Engine) Batted Right, Threw Right, First Game May 22, 1875, Final Game August 2, 1892, Born December 25, 1856 in Missouri, Died March 7, 1902 in Pennsylvania, Inducted into the Baseball Hall of Fame in 1965.

Kid Nichols------- 361

Charles Augustus Nichols Batted Both, Threw Right, First Game April 23, 1890, Last Game May 18, 1906, Born September 14, 1869 in Wisconsin, Died April 11, 1953 in Missouri, Inducted into the Baseball Hall of Fame in 1949.

Greg Maddux------- 355

Gregory Alan Maddux (Mad Dog) Bats Right, Throws Right, First Game September 3, 1986, Born April 14, 1966 in Texas,

Drafted by the Chicago Cubs in the 1984 amateur draft.

Roger Clemens----- 354

William Roger Clemens (Rocket) Bats Right, Throws Right, First Game May 15, 1984, Born August 4, 1962 in Ohio.

Drafted by the Boston Red Sox in the 1983 amateur draft.

Tim Keefe--------- 342

Timothy John Keefe (Smiling Tim or Sir Timothy) Batted Right, Threw Right, First Game August 6, 1880, Last Game August 15, 1893, Born January 1, 1857 in Massachusetts, Died April 23, 1933 in Massachusetts, Inducted into the Baseball Hall of Fame in 1964.
Batter Up----Let's Play Ball....
Have you ever had the itch to have your own Web Site? Solo Build It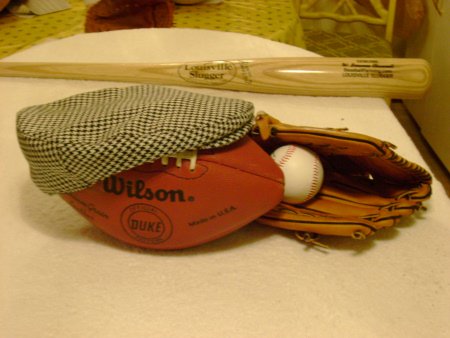 ---
---
Go Shopping Here With Baseballfarming Could Save Money?