Chattanooga Lookouts
AT&T FIELD
Chattanooga, Tennessee
Class AA Affiliate--Los Angeles Dodgers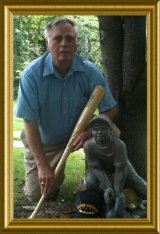 Chattanooga Lookouts playing baseball in the Southern League stands willing and waiting to conquer all foes at AT&T Field in the picturesque surrounding Lookout Mountain of Chattanooga, Tennessee.
All over this grand land of America there are places of beauty, history and excitement and Chattanooga, Tennessee fills that description. It is nestled in a beautiful green valley with the blue waters of the Tennessee River flowing smack dab thru its midst and surrounded on the south and to the east by precipitous but gorgeous mountains.
Ball Park Information and Statistics
Years: Opened April 10, 2000-- As BellSouth Park but was Renamed in 2007 as AT&T Field. Seating Capacity: 6,160
LF foul line (ft) CF dead center (ft) RF foul line (ft) Backstop distance (ft)
Surface Outfield: Infield:
Unique Features:
Multi-Purpose Uses: Ball Park Owner/Owners: Cost:
Average Attendance (2006):
History Chattanooga Lookouts:
1885 - Chattanooga becomes charter member of the Southern League.
1895 - Franchise sold and moved to Mobile, Alabama.
1901 - Chattanooga becomes a charter member of the newly formed Southern Association.
1902 - Following the 1902 season, Chattanooga franchise is sold and moved to Montgomery, Alabama.
1909 - Won Sally League Championship, Playoffs.
1910 - Southern Association franchise in Little Rock, Arkansas moves to Chattanooga.
1910-1965 - Member of the Southern Association. Chattanooga claims championships in 1932, 1939, 1952, & 1961.
1930 - First game is played at Engel Stadium on April 15, 1930.
1932 - Won the Dixie Series.
1966-1975 - No team.
1976 - Lookouts return to Chattanooga as a member of the Southern League, affiliated with the Oakland Athletics.
1978 - Affiliate of the Cleveland Indians.
1983 - Affiliate of the Seattle Mariners.
1987 - Affiliate of the Cincinnati Reds. Southern League approves sale of the Lookouts to Richard Holtzman, president of Preservation Chicago Inc.
1988 - In August of 1988, the Lookouts along with the city and county governments, sign a ten year lease extension that provides two million dollars to renovate Engel Stadium. Lookouts win the Southern League championship.
1992 - Entire Engel Stadium playing surface is reconstructed, won the western division.
1994 - Chattanooga Lookouts induct charter members into the Chattanooga Baseball Hall of Fame. Inductees are Kiki Cuyler, Joe Engel, Clarke Griffith, Burleigh Grimes, Roger Hornsby, Ferguson Jenkins, Harmon Killibrew, and Satchell Paige.
1995 - Lookouts franchise sold to Frank Burke, Daniel Burke, and Charles Eshbach.
1998 - In November of 1998, team president Frank Burke announces plans to build a privately funded baseball stadium on Hawk Hill in downtown Chattanooga, contingent upon the sale of 1800 season tickets and ten luxury boxes.
1999 - The 1800th season ticket is sold on January 28. Construction for the new stadium begins in early March.
2000 - Lookouts defeat the Birmingham Barons 5-4 on April 10 in the first Southern League game played at BellSouth Park. Longtime Lookouts supporter Jack Mitchell throws out the ceremonial first pitch.
2002 -Baseball America awarded the Lookouts with the Bob Freitas Organization Award. This award is presented to one organization in each of the classifications (A, AA, AAA) for long-term business success.
2004 -The Lookouts hosted the Southern League All-Star Game. Nearly 6,000 fans came out to Bellsouth Park to watch the Southern League's brightest stars. The Eastern Division defeated the Western Division 10-6.
2007 -The Chattanooga Lookouts have a new name for their stadium: AT&T Field.
2009- Affiliate of the Los Angeles Dodgers.
City Landmarks and Tourist Items:
High up on Chattanooga Lookout Mountain is a silent reminder of a mighty struggle long ago. Chicamauga Park and the National Cemetery on the high ground of Lookout Mountain overlooking Chattanooga provides ample proof that gallant men came here to do battle.
The Battle of Chicamauga at Chattanooga pitting a formidable offense against a stubborn defense has a special meaning on a personal note in that my Great Grandad Samuel Thompson (Thomas) Keith left two fingers somewhere there in that fierce fight.
As the Tennessee river enters Chattanooga from the northeast, it forces its way westward thru the city before turning to the south headed for Alabama. Everybody comes to "Alabam" even the Chattanooga Choo Choo comes roaring into Birmingham from Chattanooga.
Another place very near Chattanooga with special meaning for this ball player is the small village of "Collegedale." Collegedale is the site of Southern Missionary College a Seventh Day Adventist School for Adventist students from the academy grades thru college degrees. My mother brifly attended school there at Collegedale and one of my older brothers, Bob, is an SMC graduate.
Incidently, Collegedale is also home of MCKee Bakery one of the largest bakery companies in the Southeast. McKee Badery is located on the Campus of SMC and provides employment for the College students. The "Little Debbie" brand of products are widely distributed across the nation.
Return to the Top of this Page: Chattanooga Lookouts
Lookouts baseball fans send me some data on the Team, the Stadium and the City and I will post it on this website for all of our Southern League fans to enjoy.
Batter Up----Lets Play Ball....
Have you ever had the itch to have your own Web Site?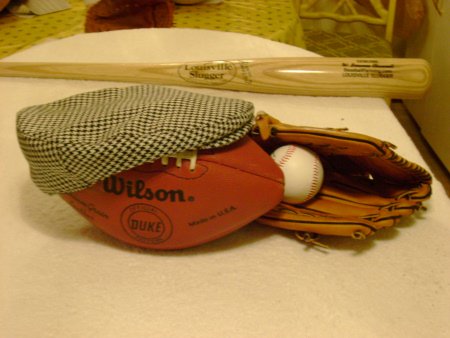 ---
---