Jackson Generals
Pringles Park
Jackson, Tennessee
Class AA Affiliate-- Seattle Mariners Farm Team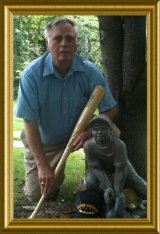 Jackson Generals of Jackson, Tennessee are playing for love and money and to become the King of Diamonds as a class AA baseball team in Pringles Park out west in Tennessee.
The Generals are proud to be affiliated with the Seattle Mariners.
The hills of Tennessee change to the more open plains and plateaus when you travel in western parts of the state to the west in the Volunteer State and visit the Jackosn Generals at home in Jackson, Tennessee.
---
Ball Park Information and Statistics
Years: Opened 1998 Seating Capacity: 6,000
LF foul line (ft) CF dead center (ft) RF foul line (ft) Backstop distance (ft)
Surface Outfield: Infield:
Unique Features:
Multi-Purpose Uses: Ball Park Owner/Owners: Cost:
Average Attendance (2006):
Historical Events:
The Civil war made Tennessee the State of The Volunteers and now commanded by the Jackson Generals of baseball.Or was it the War Between the States or some other encounter which should have passed us by.
City Landmarks and Tourist Items:
---
Want to have a real fun time load up your family and all your troubles and take a little trip head toward the west and camp grounds of the Jackson Generals. If you go too far, you will hit Arkansas. Stray to the south and here we are in the cotton picking surrounds of Mississippi.
This direction thing and where I am has many interesting tales associated therewith. For instance I mentioned, go to far west and you will find yourself in Arkansas.
Here is the truth teller--"Do not cross the mighty Mississippi River," when going to visit the Generals of Jackson, for the "mighty muddy" is the Tennessee and Arkansas state line.
In flight training at Pensacola, Florida the instructors always had a standard joke and tall tale to make a point about getting lost.
The Marine Corps flight instructors when addressing the Marine student aviators would always emphasize that a Marine Aviator never got lost, "Maybe a little disoriented but never lost."
Our standing instructions while in training, if we did get disoriented, we were to simply look at our compass and fly directly east if over land, and if over water, head directly west.
Hey if you are lost ole shoe then you can look at your Texaco road map find Pensacola, Florida and tell if I'm in the right orientation.
These headings would always take us to the shoreline. Reaching the shoreline, simply turn in either direction and follow the shoreline and very soon we would see a landing field.
All along the southern coast of Florida and Alabama are many airports and military landing sites, Air Force and Navy and civilian. You see we never got lost but we could get disoriented for a brief period.
Going west to visit the Jackson Generals, if you slip past Jackson, Tennessee you are not lost, Cool it and when you get to big Muddy "The Mighty Mississippi" river just turn around and go back east a click or two.
The Generals baseball fans send me some data about your Team, your Stadium and your City for posting on this website for the world to enjoy.
Return to the Top of the Page Jackson Generals
Batter Up----Let's Play Ball....
Have you ever had the itch to have your own Web Site?
Shopping Your One-Stop Center Is Fun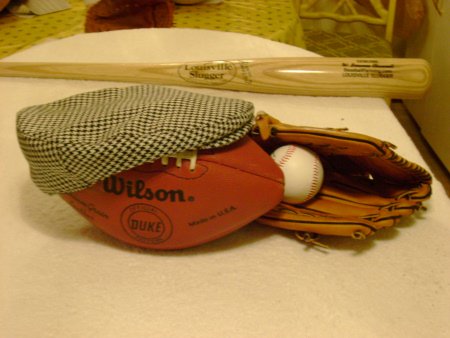 ---
---