Mississippi Braves
Trustmark Park
Pearl, Mississippi
Class AA Affiliate--Atlanta Braves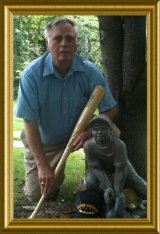 The Mississippi Braves heeded the beckoning call of Pearl,Mississippi and the opportunity to do their class AA baseball playing in the brand new "Trustmark Park."
From the environs of Jackson to the outskirts and adjoining Pearl with its multimillion dollar new facility the Braves are ready to be Rebels and take on all of the Southern League teams.
Here in the deep south Mississippi has always had a little part in our grammar school education. Teachers had very little difficulty having us to learn how to spell Mississippi.
It goes something like this "M I crooked letter crooked letter I crooked letter crooked letter I hump back hump back I."
---
Ball Park Information and Statistics
Grand Opening -- April 18, 2005. Braves lost to Montgomery, 11-6.
Location -- Between Childre Road and Bass Pro Drive in Pearl, MS. Near the junction of I-55 and I-20.
Seating -- Two levels of seating supported by one wrap-around concourse. Dugout and Field Level seats are below the concourse and the Suite Level. The second level, the Suite Level, includes 22 luxury suites that allow fans to personalize their Braves experience. Fans can also enjoy 'picnic style' seating on the berm beyond the center field wall.
Years: Grand Opening April 18, 2005 Seating Capacity: 7,416
LF foul line 330 (ft) CF dead center 402 (ft) RF foul line 332 (ft) Backstop distance 90 (ft)
Surface Outfield:tifway 419 hybrid bermuda grass Infield: ditto
Unique Features:
Multi-Purpose Uses: Ball Park Owner/Owners: Cost:
Average Attendance (2006):
Historical Events:
City Landmarks and Tourist Items:
Will these Mississippi Braves dare achieve perennial dominance in league play as has their parent club the Atlanta Braves? Time proves many things so we will have to hold our horses and wait and see.
If the Itawamba College "Indians" get a chance they will, I'm sure gladly provide players as a feeder testing ground for the growing demand for good baseball talent.
My friend and high school teammate Dicky Wages might even have his grandson put on spikes at Itawamba in his travels to the Big Show with the Atlanata Braves organization.
Pearl, Mississippi is as about as far west as we venture in bringing Southern League baseball to the fans of the southeast and the deep south.
Return to the Top of the Page Mississippi Braves
Good Mississippi Braves baseball fans send me some good information about your Team, The Stadium and the City.I will happily post good information you folks want to share with the world.
Batter Up----Let's Play Ball....
Have you ever had the itch to have your own Web Site? Solo Build It
Go Shopping Buy Your Needs.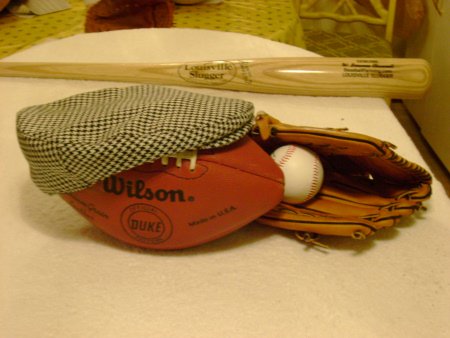 ---
---