Thanksgiving 2008
Thanksgiving and Baseball 2008
Mark Newman Captured The Spirit Of Thanksgiving
AND BASEBALL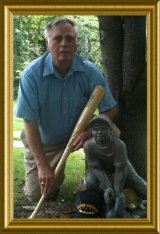 Thanksgiving 2008 captures the Spirit of Thanksgiving and Baseball all courtesy of MLB as written by: Mark Newman.
Baseball like all things else changes with the season and the times. Even our lowly little penny has taken away the copper with a four penny play and ushered in a new era for the Lincoln one cent piece.
Baseball offers plenty to be thankful for Thanksgiving and the 2008 baseball season fades slowly into the record books and Thanksgiving 2008 brings opportunity to reflect on an amazing year of baseball By Mark Newman / MLB.com
We offer Thanks for Baseball Thanksgiving 2008:
One of the best parades you'll ever see, on a crystal-clear day along Philadelphia's streets that never will be forgotten. It was a reaffirmation of the pure joy that comes with a baseball team and its community, a togetherness that matters.
Two New York baseball pantheons that served us well for generations.
Joe Maddon and his glasses, Rayhawk haircuts, cowbells, Evan Longoria's sweet swing, B.J. Upton's grace and speed, Scott Kazmir's steady mound presence, and a Tampa Bay season that was not only a winner but also a World Series contender. More than anything, thanks go to every person who ever went to a "Devil Rays" game for a decade of patience-testing, in the hope of what finally happened in 2008.
Stand Up To Cancer, an initiative that was front and center all year in Major League Baseball, with MLB making an initial contribution of $10 million and celebrity entertainers, clubs and fans all joining forces in an unprecedented way.
The Baseball Tomorrow Fund, which awarded approximately $2.36 million -- the highest grant total for one year -- bringing the total amount awarded to more than $14.7 million. Grants were awarded to 67 youth baseball and softball organizations, benefiting some 13,800 children. Thanks for the record 20,000-plus baseball and softball items collected in conjunction with the BTF/MLB Equipment Day initiative, held at 28 MLB parks, and also for the Equipment Day initiative that raised some $175,000 in cash donations and BTF grants for youth baseball and softball organizations in big-league markets.
Josh Hamilton's comeback and his State Farm Home Run Derby performance.
Albert Pujols' eighth consecutive year of at least 30 home runs in as many Major League seasons, so far beyond what any player has done that it is not worth looking up No. 2 anymore. We give thanks not only for 37 homers, 116 RBIs, a .357 average, but also for what went into him winning the Roberto Clemente Award.
Welcome Back Veterans, a national public awareness and fundraising initiative announced in June by MLB and the McCormick Foundation. It has raised more than $3.9 million (as of Oct. 17), with an additional $2 million in matching funds from the McCormick Foundation. The first rounds of grants are being distributed to 12 nonprofit organizations that provide mental health services to veterans, job training and placement, and family care, honoring those who have served a nation.
The power of baseball 2008 to empower everyone, whether you're an MLB employee or a fan. Welcome Back Veterans is just one example of that, creating the ability to get involved in various ways, and so is the annual Mother's Day initiative. Major League Baseball continued its "Going To Bat Against Breast Cancer" program in 2008 to raise awareness and support for the fight against breast cancer. Thanks for all of the pink bats that waved toward fences and then wound up on the auction block, all leading toward another resounding contribution to Susan G. Komen for the Cure.
The emergence of Cole Hamels and the inexorable rise of time's next heroic performer happened during baseball 2008.
The graceful exit of Mike Mussina with a 20-win season following an outstanding career of American League East service.
The tireless work of personnel at the club levels to help local causes and give their time, sometimes mandated by the organization and often quietly and without request. Thanks for the continued visibility of Nolan Ryan, one of the greatest players there ever was, who captures the essence of all Major League franchises when he now makes this Thanksgiving statement as president of the Rangers:
"Our goal is providing a product in which the community can be proud and that is true both on and off the baseball field. The Texas Rangers want to be aggressive in supporting the community that supports us. I am also very proud of the fact that a number of our players are very involved in the community, both through their financial generosity and their giving of time to many worthwhile causes."
Jackie Robinson Scholars, and the combined efforts of MLB and the 30 clubs to support the terrific work done by the Robinson family to carry on Jackie's enduring legacy. It was announced in Baseball 2008 that MLB would sponsor a Jackie Robinson Foundation Scholar for each club for the next four years. This was in addition to the existing support for Jackie Scholars, and this four-year pledge of $1.2 million will bring the financial support for the Jackie Robinson Foundation from MLB and its clubs to more than $10 million since 1996. Thanks to Jackie, a tradition of impact goes on.
Manny Ramirez and the ability of one athlete to make such a monumental difference in the fortunes of a baseball team. To be even considered for an MVP Award based on two months in a new league is beyond spectacular. Ramirez hit 17 homers and drove in 53 runs in only 53 games with the Dodgers and then was unconscious at the plate during the club's postseason run. It was also the baseball 2008 season in which we saw him club No. 500.
Sixty-two saves by Angels closer Francisco Rodriguez, far more than anyone in Major League history.
The 10th anniversary of MLB's skin-cancer awareness partnership with the American Academy of Dermatology.
Another blockbuster Father's Day initiative to help fight prostate cancer and raise awareness for prevention. MLB and One A Day Multivitamins announced the creation of a new program, "One A Day Men's presents MLB Strikeout Prostate Cancer Challenge," a season-long campaign that resulted in a $328,840 check presented to the Prostate Cancer Foundation on the field before Game 4 of the NL Championship Series.
All of the club charities such as Cardinal Care, Cubs Care, Braves Foundation and every other outreach program that is now an institutionalized part of the individual communities. Those typical mid-winter fan events, which raise so money for such foundations through admission and autograph availability, will be back again before you know it, and if they're like the 2008 events, they'll sell out quick.
Sponsors. One of the big advancements in this decade of ever-increasing MLB community involvement has been the addition of sponsors to make a bigger difference than ever. State Farm made a massive commitment to the Boys & Girls Clubs of America (an official MLB charity) as part of the All-Star Week, and especially the Home Run Derby gold ball promotion. KPMG was presenting sponsor for MLB's Reviving Baseball in Inner Cities (RBI) program. Taco Bell has stepped up the last two years with its prominent World Series base-stealing promotion, also leading to help for the Boys & Girls Clubs. There are too many to mention, but infinite thanks to give.
Cliff Lee's 22-3 season. It was so good, we can remember the only teams that beat him: May 18 at Cincinnati; July 6 at Minnesota; and his season finale Sept. 23 at Boston.
All those summer days and nights at the Friendly Confines of Wrigley Field. It was not next year after all, but it was another season of Cubs baseball, filling the heart of minions who grow into Cub fans as a happy way of life.
The arrival of CC Sabathia, even if short-lived, and the arrival of playoff baseball in Milwaukee. So many people had such a good time.
"Sweet Caroline" every time it was played at Fenway.
The Baseball Assistance Team, which has now awarded more $18 million in grants to over 2,200 members of the "baseball family" in its two decades of existence. In 2008, B.A.T. will assist almost 200 members and pay almost $2 million in grants. This past year, B.A.T. received 112 new grant applications. It is a way of giving thanks to those players who once upon a time held our gaze transfixed on the diamonds.
An All-Star Week unlike any other. MLB, in partnership with the Yankees, supported the largest number of All-Star community efforts in history by donating more than $7 million to the NYC community and beyond. There was the Bon Jovi concert at Central Park; the bigger-than ever XM All-Star Futures Game; the Josh Hamilton show subsequently won by Justin Morneau in the long ball shindig; a record-breaking Fan Fest; and that magnificent, epic All-Star Game finally ended on Michael Young's walk-off sac fly in the 15th inning. It was all part of sending Yankee Stadium out in style during baseball 2008.
Thanks to the Babe for making it possible, and thanks for that unbelievable Final Game that culminated in Derek Jeter's classic speech to the fans. Thanks to all of those ex-Mets who came out for one last curtain call at old Shea Stadium. In 2009, it will be time for new Yankee Stadium and new Citi Field.
May we say goodbye to baseball 2008?
Those no-hitters by Jon Lester and Carlos Zambrano. All those amazing moments that are now being discussed by voters of the This Year In Baseball Awards.
Another September of baseball 2008 filled with nervous energy over pennant races that went down to the wire, complete with a White Sox-Tigers makeup game necessitated on a Monday and then a one-game playoff between the White Sox and Twins the following night. Thanks for upsetting our stomachs on a daily basis, baseball 2008.
Another October and Baseball 2008 was filled with unpredictable drama, unlikely heroes and a world champion that celebrated so gleefully with its fans. They waited so long to have a parade in Philly, many of them for their whole lives, and they finally got it. They never will forget.
It's the things that happen on the field. It's the things that happen off the field.
"We feel very good about what we're doing," said Tom Brasuell, MLB's vice president of community affairs. "We're pleased to have the impact we're having on the communities where we live, where they play and work. We are part of the fabric of society, and very much a part of the community locally and around the world."
Thank you, baseball 2008. Thank you, fans. It's a good game that we're living with.
Mark Newman and Baseball 2008-MLB
Thanksgiving 2008, Thanks Mark Newman and our Baseball History
Batter Up----Let's Play Ball....
Have you ever had the itch to have your own Web Site? Click here Solo Build It!
Go Shopping And Buy Now Save Money.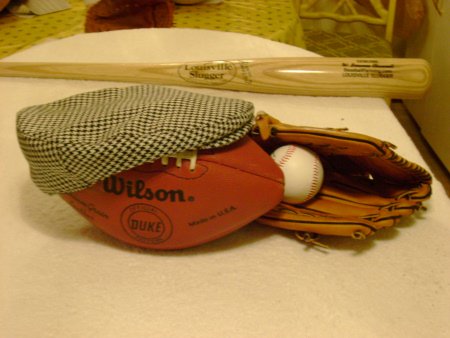 ---
---