Baseball-Diamond-Care
A Proud Example Of Community Pride
Make Your Plan And Work Your Plan
Design/Layout-Maintenance-Protection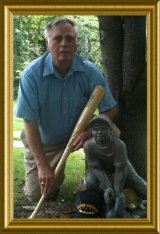 Baseball-Diamond-Care community baseball fields and ballparks worth their salt and civic pride requires planning and continuing maintenace and protection.
Well cared for ballfields for the community youngsters to enjoy and be a bunch of happy campers plying their love of playing baseball do not fall from the heavens.
Ballparks in a community with pride of support for the well being and all around healthy program for the young boys and girls will normally include a ball field well maintained and cared for.
Baseballfarming.com is proud to provide some invaluable help for those civic minded leaders needing some expert advice and guidance on baseball-field-layout,ballfield maintenance and ball-diamond-protection.
Baseball's best playing fields for better play demands hours of work through out the year and before every game to maintain beauty and playability
Baseball diamonds like well groomed show horses or youngsters decked out and spiffy vying for campus king or queen, waiting the judges decision for a winner, get much needed attention.
Ball fields which catch the attention and capture a communities ultimate pride are just such things to be admired and judged as winners.
When is a baseball infield truly a Diamond? "When It Sparkles."
Beauty and playability of a ball diamond exudes civic and baseball teams well deserved pride bringing home the blue ribbon award and flag of a pennant winner.

"Thanks Baseballfarming There Are So Many People Trying Their Dead Level Best To Find A Good Source For This Type of Good Information"



Design/Layout
It is a pleasure that Baseballfarming might provide for your contact and use a very excellent and valuable sources of how to design/layout your ball field.
Your Baseball Field Renovation Guide will be the best of friends while you take an action worthy of "Work Well Done."
The Ultimate Baseball Field Renovation Guide...with field dimensions and more. All the resources to make your field the best!
Maintenance
Jim Reiner provides a newsletter for your continuing field maintenance support publishing free a newsletter which is a superb source of maintenance for your baseball-diamond care.
Newsletter "Better Fields For Better Play"
Field Protection
Diamond-Care involves a lot of activity and one thing you do not want to overlook is the need for protection of your well cared for diamond.
A source for information and possible acquisition of quality field protection is the "Buy Tarps And Liners.com"
Check out: Protecting your well groomed diamond from the elements of bad weather and other abuses: Baseball Field Protection


Diamond layout,care and maintenance should be a labor of love including the pride of community in Baseball-Diamond-Care
Excellent source of Baseball-Diamond-Care Equipment:
(Future Ad spot for Quality Baseball-Diamond-Care Equipment)
Come back often and visit with Baseballfarming.com
Batter Up---Let's Play Ball....
---
---