Gamers Baseball Players-Who Were Gamers?
Gamers Come And Go
But Who Was?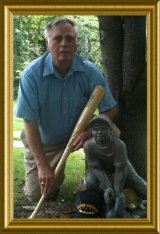 Gamers Baseball Who Was? yes I know you know so many of the greats and even the not so greats down through the ages of the game of baseball.
Being called a "Gamer" is the among highest compliment someone might use to describe a baseball player.
A Gamer deligent hard working, mentally tough, passionate about the game as a baseball player. His pursuit of excellence and tenacity of competition and sharing knowledge about his game makes everyone around him more successful.
When Gamers participate together on the same team, special things can happen. They become diamond heroes and many are baseball-legends but all are recognized as winners.
Sadly many of our baseball-legends are now almost forgotten for the part they played in the glorius history of the game, so Who Was?
Well folks it is now game time here at baseballfarming. From time to time you will find a new name added to the list I will not plan to fill in the information about the player until such time as I receive an inquiry.
Either ask me about the player or tell me something you know about the player and I will post the information with the name so all the baseballfarming world will know.
Get in the game tell us Who the player is. Do you know anything about the player to share? Contact Us

"Good Buddy If You Do Not Know These Gamers And Have A Hankering To find Out More Give A Whistle OK?
"Harry Was Semper Fi Marine Corps All The Way."
"Butch Was One Top Notch Quaterback As Well As Baseball Slugger for The University Of Alabama Fame."
"Wally Gave Up A Slot At First Base To One Of Baseballs Greatest Players Lou Gehrig."


Who Was?
Wally Pip
Vinegar Bend Mizell
Harry Agganis
Jim Abbott
Alvin Dark
Heinie Zimmerman
Butch Hobson
Martin Dihigo
---

Return to the Top of the Page Gamers Baseball or Who Was?
Batter Up----Let's Play Ball....
---
---