Huntsville Stars
Joe W. Davis Municipal Stadium
Huntsville, Alabama
Class AA Affiliate--Milwaukee Brewers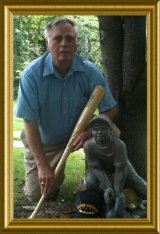 The Huntsville Stars play class AA baseball in the Southern League and call their home "Joe Davis Stadium" in Huntsville, Alabama.
Playing under the banner of the Milwaukee Brewers as a class AA affiliate these proud warriors find Huntsville, Alabama a nice place to be an out of space Super Star.
Ball Park Information and Statistics
Years: 1985 Seating Capacity: 10,200
LF foul line (ft) CF dead center (ft) RF foul line (ft) Backstop distance (ft)
Surface Outfield: Infield:
Unique Features:
Multi-Purpose Uses: Ball Park Owner/Owners: Cost:
Average Attendance (2006):
Historical Events:
City Landmarks and Tourist Items:
Huntsville, Alabama is the epic center of space adventure being the home of the Marshall Space Center and reaching for the Stars of Outer Space. Come to Huntsville,Alabama and catch a Stars ballgame or a space flight adventure to our nearest star the Moon or another far-s-way Galaxy.
Rockets and our Space Craft here at the Space Center are currently housed and displayed in hangers and museums, making one to be somewhat awe struck when viewing these vehicles for space.
Maybe one day soon you will be able to purchase a multiple use ticket from Huntsville for the Stars game in the afternoon and a "Trip To The Moon" that night.
Interterestrial travel sometime in the future will as common as going out to the Ball Park. It all had to start somewhere and Huntsville, Alabama is where it is at.
Return to the Top of the Page Huntsville Stars
Huntsville, Alabama baseball fans come down to earth just a mite and send me some good information about your Huntsville Stars, Stadium and your City.
I will be most obliged and glad to post the information for all our Southern League fans to know all about the Huntsville Stars.
Batter Up----Let's Play Ball....
Have you ever had the itch to have your own Web Site?
Go Shopping With Our Baseballfarming Partners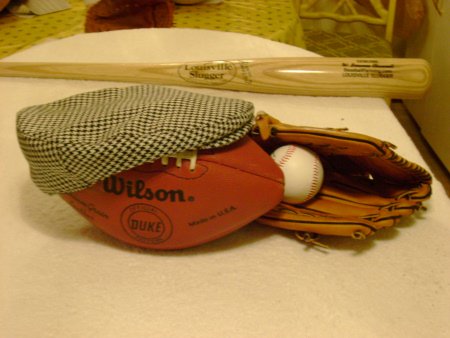 ---
---