Miguels' Baseball
Memories Of Baseball Only Grow Fonder
Where But From The Heart
Causes Baseball To Be Endeared?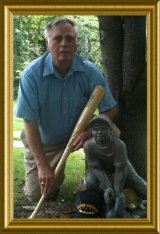 Miguels' Baseball shared with memories so dear hearkening back to the era of a Granddad who played the game.
SEMPER FI goes out to a baseball playing grandad who left a legacy to a grandson about the game of baseball and now it speaks to us as Miguels' Baseball.

"It is not an every day affair I find myself being used as the leading start for a complete thought when all strung together it is me little ole baseball."


B-EATIN' OUT A DRAG BUNT, SWIPIN' SECOND BASE
A-SSISTING ON A DOUBLE PLAY, SNATCHIN' FLYS WITH GRACE.
S-QUEEZING IN THE WINNING RUN, A PLAYER'S MOMENT OF FAME
E-ATING HOT DOGS, KEEPING SCORE, THERE IS NO OTHER GAME.
B-ELTIN' LINERS OFF THE WALL, OR BLOOPERS DOWN THE LINE
A-CE IS THROWIN' HEAT AND SWIFTLY SITTING DOWN THOSE NINE.
L-ITTLE LEAGUERS TO OLD TIMERS ITS WATCHED BY ONE AND ALL
L-AWNS OF GREEN AND FIELDS OF DREAMS, I'M TALKING 'BOUT BASEBALL.
B-ERRA, GEHRIG, MATTHEWSON, CLEMENTE, FELLER, VANCE
A-NSON, YOUNG AND KILLEBREW, TINKERS-TO-EVERS-TO CHANCE.
S-PORTSMAN'S PARK, THE POLO GROUNDS, FORBES AND EBBETTS FIELD
E-ACH A PART OF HISTORY, OUR PAST TIME FIRST REVEALED.
B-OYS OF SUMMER, THE GASHOUSE GANG, THE YANKEES' MURDERERS ROW
A-ARON, MANTLE, COBB AND RUTH, MAYS, DIMAGGIO.
L-EGENDS OF THE DIAMOND, IN OUR HEARTS THEY'LL NEVER PERISH
L-EAVING US WITH MEMORIES THROUGHOUT OUR LIFE WE'LL CHERISH.

B-ASEBALL IS THE ONLY GAME WHERE THE DEFENSE HAS THE BALL
A-SPRING OF EXHIBITIONS AND A CLASSIC IN THE FALL.
S-HOUTS OF "PLAY BALL", "PEANUTS", "POPCORN", "GETS YOUR PROGRAMS HERE"
E-CHO ALL ACROSS THIS LAND EACH AND EVERY YEAR.
B-RING US TEDDY BALL GAME, SHOELESS JOE AND ROD CAREW
A-DD "SPAHN & SAIN & PRAY FOR RAIN", WHILE BANKS SAYS, "LET'S PLAY TWO."
L-ET US WATCH OUR HEROES PLAY THE GREATEST GAME OF ALL
L-IFE'S TOO SHORT TO GO WITHOUT A SEASON OF BASEBALL.
Miguel Bustamante 3/5/1995



THIS PAGE IS PROUDLY DEDICATED TO MAJOR BUSTAMANTE USMC A MARINE CORPS NAVAL AVIATOR WHO FLEW THE F-4 PHANTOM BOTH KOREA AND VIETNAM KEEPING OUR COUNTRY STRONG AND FREE FROM ACTIVE COMMUNIST TERRORISM.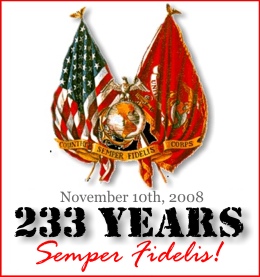 Take the time to read some other wonderful Baseball Memories as you leave Miguels' Baseball
Batter Up ---- Let's Play Ball ....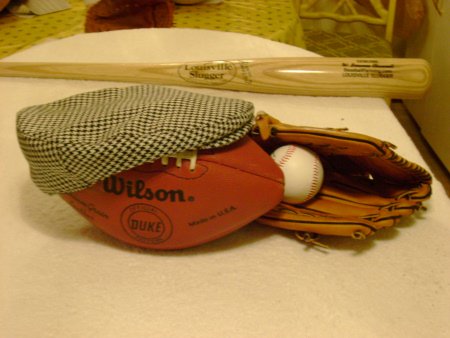 ---
---