Marine Corps Baseball
Marines and Sailors Carried Baseball Around The Globe
...Winning Hearts and Minds at Every Stop along the Way
Marine Corps Baseball both the game of Baseball and The Marine Corps produces winners with teamwork. Just as our honored Corps has been found in every place and clime so is our game of baseball.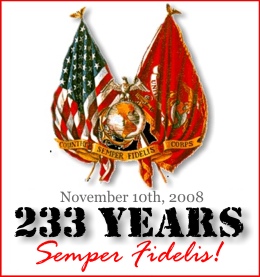 Together baseball and The Corps has played a vital part of winning the hearts and minds of the native countrymen everywhere our Marines have landed.
Thank you to all Marines for your service and Semper Fi! Wishing a very happy birthday to the United States Marine Corps. Today November 10,2013 marks 238 years of fighting with unprecedented valor so that we may be free. Thank you to all Marines for your service and Semper Fi!
The USMC training of Marines teaches and stresses teamwork and as a team winning becomes our tradition. The Marines have carried the camaraderie of playing the game of baseball to the four corners of the World all around the Globe and to every clime and place where Marines have trod.
Our Marines ability to win the hearts and minds of foreign foe has used the game of baseball on many an occasion to befriend the natives on the ball ground soil of their native lands.
Marines playing baseball in foreign lands with the local natives has proven once again value plus of this great game.
From those very early first games in Micklewright pasture of Argo, Alabama, to those on the American Legion sandlots, and throughout High School... I have carried those lessons I learned there through my college days and twenty-one years in the United States Marine Corps.

---

"My Goodness How Those Boys As Youngsters Out There On The Playgrounds and Dusty Diamonds Grew Up To Be Our Countrys Heroes, Out On The Battle Fields, For They Never Gave Up Their Love For The Winning Game Of Baseball."
As Youngsters Playing Baseball They Tanned My Hide, Now As Marines They Bust The Seams Stitching My Hide, But They Do It While Winning The Hearts And The Minds Of Kids In Foreign Climes."

---
Throughout my tours of duty across the globe, with my Marine Corps Baseball and training with both...the camaraderie and the epic struggles to win that I first experienced playing ball, have added immeasurably to my positive outlook as a Marine with a determined attitude for competing and winning.
Marine Corps Baseball and the game of baseball and the required teamwork to win battles have one thing in common both activities are for proven winners where winning really counts.
As youngsters, growing up far from the city, while playing our game of baseball out on the farm we were baseball farming and didn't know it. Marine Corps Baseball are unique pair for winners in teamwork and having no place for losers.
.......Game Of Fun Plus The Thrill Of Victory!!.......
Competing hard and trying your best to win and still coming up short of victory is not all bad for the game of baseball but putting Marines Corps Baseball ashore is time for both the Marine Corps Baseball to show our team spirit and become bitter sweet winners.
Dust off those playing britches, clench your teeth, show your grit and mettle, and come back with the determination to be a winner.
The game of baseball itself as a general rule develops character. Sometimes this determination with a bond between players, both as friends and competitive combatants and striving for super excellence is a concern....Competition is keen while growing up to make the team and struggle later making the Big Show.
The constant pressure to excel physically above normal causing a strain to for reaching the golden ring with undue physical inducing helpers being considered.
Ironically the brotherhood of Marines and Sailors has a storied history of fighting one another as if they were enemies. Senior Navy and Marine Commanders allayed much of this fighting spirit while aboard ship by recognizing and supporting the sport of boxing.
Aboard ship heading to or from our ordered destiny the sport was boxing, with Marines against Sailors, the toughest against the toughest.
This controlled/refereed use of boxing matches while ship bound, quieted many a free lance scuffle between edgy "let's get it on" fighting spirit of young men.
Going ashore, the Marines took their fight to the foreign country the guys in the black hats black pajamas or the opposition who were guilty of trying to destroy someones freedom.
Most of the time when the Marines landed it was to quell some unrest and do some goodwill in that part of the world and after the smoke of battle cleared Marine Corps Baseball was a very welcome respite.
This provided the opportunity for the Marine Corps baseball to show the way for spreading cultural togetherness and to ensure goodwill is accomplished.
Sadly to report however; the United States of America throughout the history of this great Nation, because Freedom demanded, has frequently landed Marines and The Corps on hostile soil and we had to sacrifice dearly.
Through sacrifice much freedom and respect was gained. Though the price has at times been almost unbearable on a personal basis the payoff has been the freedom as a nation we enjoy today.
The fight there was not a boxing ring with a referee but a defiant enemy who required being conquered. The winner by much sacrifice and loss retained their sense of human dignity by showing mercy and repatriation of the vanquished.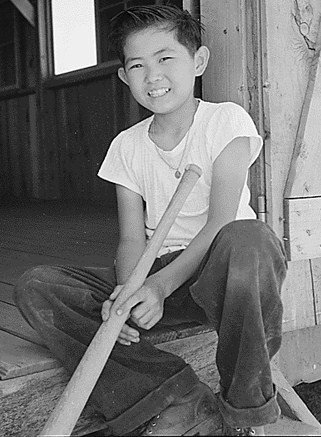 My story here is about Marine Corps baseball but I mentioned Marines and boxing and my thoughts drifted to my Uncle Paul Jacob, who was a Marines Marine thru and thru. Uncle Paul's full name was Paul Edgar Jacob, 1st Sergeant, United States Marine Corps.
Uncle Paul entered the Marine Corps at the young age of 17 years. As a young boy during his grammar school years living in the country, during the time when electricity and the electric lights were beginning to come on, many families still had no radios.
Uncle Paul often told me how he enjoyed boxing.
He would tell me, "Brother," I would walk the three miles as a kid to "Leo's" store to listen to the fights of Jack Dempsey, Billy Conn, and Joe Louis being broadcast on the radio."
My uncle Paul called me "Brother" in that my aunt Martha, my mothers sister, always had called me Brother. She had often times looked after me as a little toddler. Uncle Paul loved the Marine Corps and his love for the sport of boxing was his favorite sport for which he truly enjoyed.
Having served in most every major Marine Corps battles during the Pacific Campaign of World War II and also the Korean Conflict, much shipboard time was a large part of his life.
Off the ship onto a hostile shore doing what was necessary and this scenario became significantly old hat for our Marines then back aboard Amphibious Ships and forward to another enemy held island.
Boxing aboard ship was sissy stuff compared to what our Marines had witnessed and endured while defending or Nation's Honor and gaining much of the world freedom from tyranny.
Shipboard time and Marines boxing Sailors whetted uncle Paul's love of the sport to many fond memories. Another short story, aside from boxing and baseball.
A marine has earned the right to bitch about things Marine Corps. I said a Marine, earned that right. Any one else and a fight will break out quicker than a hiccup for someone else to be derogatory towards our Corps.
My Marine inherent bitching is plain and simple. Before Uncle Paul retired, the Corps highest rank for an Enlisted Marine was E-9 and being a Sergeant Major.
Uncle Paul dearly loved being with his troops and being a First Sergeant "Top" was the senior rank for being with the grunt marines as their top leader.
Once promoted to Sergeant Major meant he would become strictly an administrative leader and being removed from the day to day looking after the young Marines.
What Uncle Paul had determined to be his best fit, still did not relieve the Marine Corps of its honorable duty to bestow the E-9 rank on this Marine.My bitch for the record.
Marine Corps-baseball, to boxing, to a personal story, to bitching, now back to our Marine Corps baseball.
The Marines, always on the vanguard of freedom, carried the banner of friendship everywhere a Marine has ever been. When the smoke and unfriendly noise abated, the Marines would breakout the bats, gloves, and baseballs.
The Marine Corps baseball was nothing more than a form of training to be a team and this continuing spirit of competition and winning.
Whenever the country being visited or occupied observed the Marines enjoying their games of baseball, it was natural for the native people to join in.
If the locals needed to be taught the game it was a thing of beauty, seeing a Marine or Sailor showing a young kid how to play baseball.
It was in the form of a baseball game and good competition to carry this brotherly fighting spirit between Sailors and Marines ashore. I suppose no Marine Corps baseball competition could be more spirited than the Marines against Sailors.
The spirit of America and every American's fighting spirit is founded and embraced by tough competition.
It is no mystery in the annals of our Marine Corps baseball history which parts of our world have become leading proponents and contending champions of baseball supremacy. The Marine Corps landed and took the Marines into all the Latin American soils way yonder many moons and ocean waves ago.
Marines Corps-baseball and the Latin American countries all grew up together. The Marines took the fight to the Japanese Nation and embedded baseball into their culture while winning the hearts and minds of the Japanese people.
Who won the inaugural Baseball International Series?
Every Marine and Sailor, who ever sailed into and set anchor in the waters of the Far East, can raise a toast to this continuing heritage for starting and fostering the spirit of baseball competition throughout the Pacific Rim Nations.
The United Sates of America could do well to recognize the significance of spirited competition for which the game of baseball has played in world wide democratization.
Marine Corps baseball has never failed, while the Corps knows the real value of teamwork, as in baseball, teamwork is the key to winning.
A good game of baseball in the Middle East might be the right tonic toward fostering some non-combative competition. Build a Field of Dreams and they will come. A little irrigation and the sand fields could become a lush green outfield. We could ship some Argo clay by the ship loads to do up the diamond infields.
Try it; the Middle Eastern Countries might find they like it.
The baseball history without including the Marine Corps stretch around the globe would have a missing link. Take a quick look back at baseball history and the Marine Corps and you will find both have shared in the history of our game and our nation
Marine Corps Baseball along with all Americans are Survivors and in large part, what made this Nation great.
Batter Up ---- Let's Play Ball ....