Famous Baseball Hitters
Baseball Hitters With Skills To Master
The Art Of Hitting Are Heroes and Legends
Long Ball Home Run Hitters, Career Batting Average Leaders, Clutch Hitters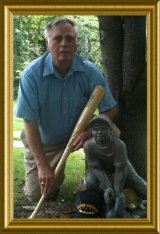 Famous Baseball Hitters is a much sought after honor by most all baseball players which have suited up in their baseball uniform and laced on his spikes to play the game of baseball.
One of the big helps is the choice of a bat which is just right. You are encouraged and invited to select your next baseball bat from the quality bats being produced by the Bash brothers at Annex Bat.
In the world of military and politics there has always been the age old question, "Are Leaders born as Leaders or are they made into Leaders?
The same quetion might equally apply to the great and the famous baseball hitters are they born with enough natural ability to be hitters or are they made into hitting leaders and legends?
The art of hitting a baseball, and becoming proficient to consistently garner safe hits or to blast the ball with power as a long ball hitter, is no easy task. It is surely a fine line between that natural ability and the learned practiced skill.

"Ole shoe don't look to me for the answer to that question about famous baseball hitters being born or taught to master this hitting jig?"
" I will offer this bit for you because I have been banged around by the best of the best. It appears by my observation through history it is predominantly a natural born ability potential by most with good eyesight, strong flexible muscle and bone structure, superb body motion and rhythm, a sense of timed reflexes and adding in a smathering of good instructional natural mechanics for skills of hitting."
---
Since the long ball power hitting gets the crowd totally excited up out of their seats and into the game it is the action which gets 90 percent of the headlines for hitters we start by listing some of the Home Run Leaders.
MAJOR LEAGUE BASEBALLS ALL TIME CAREER HOME RUN BASEBALL HITTING LEADERS
Barry Bonds------------762--(73-2001)
Hank Aaron---------------755
Babe Ruth----------------714--(60-1927)
Willie Mays--------------660
Ken Griffey, Jr----------630
Alex Rodriquez-----------642
Sammy Sosa---------------609
Jim Thome----------------609
Frank Robinson-----------586
Mark McGwire-------------583--(70-1998)
Harmon Killebrew---------573
Rafael Palmeiro----------569
Reggie Jackson-----------563
Manny Ramirez------------555
Mike Schmidt----------548
Mickey Mantle---------536
Jimmie Foxx-----------534
Ted Williams----------521
Willie McCovey--------521
Frank Thomas----------521
Ernie Banks-----------512
Eddie Mathews---------512
Mel Ott---------------511
Eddie Murray----------504
Roger Maris-------------- (61-1961) Famous baseball hitters identified by home run production is only half the story. If you want to know the whole story you must give an honest appraisal of those legendary super hitting heroes who proved their skills day in and day out.

Hitting the ball consistently on the nose with unquestioned abilities while hitting safely and winning ball games with their superb batting averages (BA), clutch hitting or runs batted in (RBI's) and total number of hits are baseballs real heroes.
CAREER LEADERS BATTING AVERAGE (BA)
Ty Cobb .367
Roger Hornsby .358
Joe Jackson .356
Pete Browning .349
Ed Delahanty .346
Tris Speaker .345
Billy Hamilton .344
Ted Williams .344
Dan Brouthers .342
Babe Ruth .342
Harry Heilmann .342
Willie Keeler .341
Bill Terry .341
George Sisler .340
Lou Gehrig .340
Jesse Burkett .338
Tony Gwynn .338
Nap Lajoie .338
Riggs Stephenson .336
Al Simmons .334
CAREER LEADERS RUNS BATTED IN (RBI's)
Hank Aaron 2297
Babe Ruth 2213
Barry Bonds 1996
Lou Gehrig 1995
Stan Musial 1951
Ty Cobb 1938
Jimmie Foxx 1922
Eddie Murray 1917
Willie Mays 1903
Cap Anson 1880
Mel Ott 1860
Carl Yastrzemski 1844
Ted Williams 1839
Ken Griffey Jr. 1836
Rafael Palmeiro 1835
Dave Winfield 1833
Alex Rodriquez 1831
Manny Ramirez 1830
Al Simmons 1827
Frank Robinson 1812
Honus Wagner 1732
Frank Thomas 1704
Reggie Jackson 1702
Cal Ripkin Jr. 1695
CAREER LEADERS NUMBERS FOR TOTAL HITS
Pete Rose 4256
Ty Cobb 4189
Hank Aaron 3771
Stan Musial 3630
Tris Speaker 3514
Honus Wagner 3420
Carl Yastrzemski 3419
Paul Molitor 3319
Eddie Collins 3315
Willie Mays 3283
Eddie Murray 3255
Nap Lajoie 3242
Cal Ripken Jr. 3184
George Brett 3154
Paul Waner 3152
Robin Yount 3142
Tony Gwynn 3141
Dave Winfield 3110
Craig Biggio 3060
Rickey Henderson 3055
Rod Carew 3053 Now you know some more of the story of baseball hitting by famous baseball hitters.

But did you ever wonder just what bat they used it could have been a Maple bat like an Annex Bat which made them famous baseball hitters?

Batter Up ---- Let's Play Ball ....
Here are some more pages providing useful and interesting information about baseball hitting and hitters.
Baseball Hitting Secret ; Baseball Hitting Leaders ; Hitting Coach ; Baseball Hitting
Go Shopping Here With Baseballfarming For Convenience And Pleasure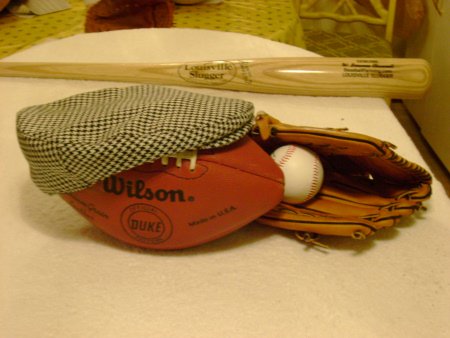 ---
---