Baseball Dreams
Always Follow Your Dream
Baseball Fields, Corn Fields,
Construction Field or,
Field Of Science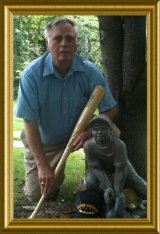 Field-Of-Dreams which could be your Baseball Dreams becoming real for youngsters who enjoy the Grand Game Of Baseball. Other Dreams and other choices in Life are also there for your choosing and yours to enjoy.
There is much intriquing and interesting information and knowledge relating to Dreams in the Wikipedia encyclopedia for instance did you know the scientific study of dreams is called oneirology?
The simplistic term for Dreams as we know and understand the term is asssociatd with the minds conscious or semi subconsciousness working of the brain during sleep. Not so for baseball dreams which is a conscious act of young ball players while out there on the ball diamond developing his skills. He has visions of thinking about one day playing the game before large crowds cheering for his exploits.
This subject is the thing which often provides the motivating force or factor which causes significant development of skills and achievement for many wannabe baseball players.
Playing baseball out there on or in a Field-Of-Dreams is found to be much like a farmer planting his seeds on productive ground or even a young baseball players thoughts wondering if someday he might be playing before huge crowds in the Big Leagues. Both can and do produce a bountiful return but only when and upon an investment of ones time, diligent work, unrelenting vision for high hopes and patience for the harvest time.
The biggest pay off of all is the reality of being there and doing that playing even if it is in the Field-Of-Dreams. Baseball as you might well understand like many things in life gives real meaning to Dreams.
To my knowledge there has never been nor do I suppose there ever will be a baseball player earning the admiration of being a hero or considered worthy of wearing proudly the ball players uniform in the Major Leagues without once having the vision of "baseball dreams" so real he could feel deep within him the "want to."
Country rural or City bright lights a players ball field a baseball diamond spawns yearning Baseball Hero Dreams for youngsters playing American Legion baseball all around the globe.
Baseball Dreams may grow dim over time but the dreams for many lingers forever and will never fade and be forgotten.
---

"Baseball Dreams Or Playing Baseball In A Field Of Dreams Or Even The Dreams In A Tee Of Blue Is A Dream Come True?
Once you have heard the beautiful melody such as "Beautiful Dreamer" being played sweet, clear and serene on a trumpet you will forever be cast in a World of your own Dreams.
"I Hear Tell A Dreamer Has The Stuff Which Makes For Heroes And Legends. "Always Follow That Dream."
---
A youngster playing with heart and soul with baseball dreams of grandeur on their mind; encouraged by a steady increase in skills and confidence in their formative years will most definitely have the upper hand in succeeding later in life whether it be on the baseball field or the beginning of a career of their life's choosing which may be a totally different occupational field.
Ultimately, it's all the same. Baseball And Dreams provide for a fertile ground for producing year in and year out a crop of individuals who are achievers and will produce a bountiful crop: wherever they are planted.
Bailey Channell 12-17-08
If you see someone without a smile today give them one of yours! Live simply Love seriously. Care deeply. Speak kindly. Leave the rest to God
Baseball And Dreams are so much a part of so very many young boys out there on those dusty ball diamonds kicking up the dust in their new sneakers.
Little do we know but if we only knew how those moments out there playing baseball with friends was indeed the greatest teacher of character and ambitions this world could provide.
So adequately brought again to our minds in the descriptive words so well chosen by Bailey in the opening paragraphs. What is really happening during those Baseball Dreams and times spent on the Baseball Fields.
Character development and ambitions to achieve not only at baseball but later in life will their willingness to stick to every task and receive the rewards of success at any endeavor.
It has been thought colors play a role in Dreams and that the color Deep Blue say, like the dark Navy Blue as the victorious "Big Blue of Auburn," has the effect of inducing restful sleep and dreams.
Now shall we add and grow a legend about sleeping in a large "Navy Blue Auburn Tee" will assure beautiful dreams during sleep. Auburn has many well worn mysteries and folk lore galore such as the event fostering our "War Eagle" plainsman yell.
The huge Cannon making Civil War Metal Machining Lathe(the "Turning Lathe")located near the Admin Bldg at Samford Hall Auburn University is known to carry a lore of its own.
I will not finish what is now a start about the Cannon making Lathe of Auburn University that is for you to ponder ask about or figure out and finish the rest of the story.
Like the story of the imprisoned Gladiator forced to spring open the heavy wooden doors of the coliseum wall then retreat to the center of the arena to await his fate.
Which will appear? A Gorgeous and Beautiful Maiden Fair or the huge wild ferocious and hungry Lion, "The Lady Or The Lion?"
Those boys of summer enjoying their games must dream of what awaits their fate later in life as they approach moving on after enjoying those baseball playing teen years?
Return to the Top of the Page Baseball Dreams.
Batter Up----Let's Play ball....
Have you ever had the itch to have your own Web Site? Solo Build It!
YOU TELL ME!

Go Shopping Now Use Baseballfarming One-Stop shopping For Convenience And Savings.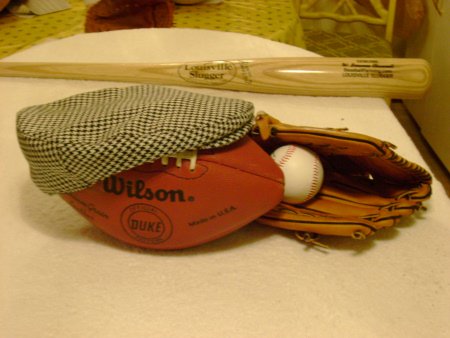 ---
---