American Legion Baseball
World War I and World War II
American Legion Baseball
...a true blessing for the Youth of America
American Legion Baseball and The American Legion Posts across America provided us baseball one of the greatest venues of organized sports the youth of this country has ever known.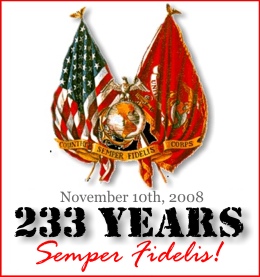 You tell me if in todays time there could be a better endorsement of our Legion baseball program than the snippet of the story below?
Brandon Nimmo is an outfielder from Cheyenne, Wyoming, who was the Mets' first round draft pick (13th overall selection) in 2011. He grew up loving rodeo but also was drawn to baseball because of his father and the batting cage he built in a barn on the family's property. Because Wyoming is one of three states (Montana and South Dakota are the others) without high school baseball, Nimmo was only able to play ball through his local American Legion team. A gifted athlete, the left-handed hitting, right-handed throwing youngster was dominant on the diamond. In 2010 he played in 70 Legion games, hitting .448 with 15 home runs and 34 steals in 70 games. He was snapped up by the Mets the following year's draft, making him the highest drafted player in the history of Wyoming.
---
Brooklawn New Jersey wins 2013 Legion World Series
By Cameran Richardson - August 21, 2013
Tuesday night, in front of a crowd of more than 6,000, the Brooklawn, N.J., Post 72 American Legion Baseball team claimed what it lost during the 2012 American Legion World Series (ALWS): the championship title. It was the third ALWS title in the program's history.
---
New Orleans wins 2012 Legion World Series

The 86th American Legion World Series wrapped up at 1:30 a.m. Wednesday August 28,2012 in Shelby, N.C., at Keeter Stadium. New Orleans Post 125 was crowned the 2012 World Series champions — a title the post hasn't seen since 1960.
---
Minnesota wins 2011 Legion World Series
By Cameran Richardson - August 17, 2011
After 13 nail-biting innings, Eden Prairie, Minn., overcame last year's Legion World Series championship loss to Oklahoma by edging Tupelo, Miss., 5-4 in 13 innings Tuesday night to capture the 2011 crown.
---
The American Legion proudly ranks as the largest United States war serving military-veterans membership organization on planet earth and hopefully baseballfarming helps continue this acclaim.
Preamble to the Constitution of The American Legion
FOR GOD AND COUNTRY WE ASSOCIATE OURSELVES TOGETHER FOR THE FOLLOWING PURPOSES:
To uphold and defend the Constitution of the United States of America; to maintain law and order; to foster and perpetuate a one hundred percent Americanism; to preserve the memories and incidents of our associations in the Great Wars; to inculcate a sense of individual obligation to the community, state and nation; to combat the autocracy of both classes and the masses; to make right the master of might; to promote peace and good will on earth; to safeguard and transmit to posterity the principles of justice, freedom and democracy; to consecrate and sanctify our comradeship by our devotion to mutual helpfulness.
War-Veterans or military-veterans of World War I recognized the value of instilling the winning tradition of our great country and what better way than to capture the pride of victory in our youth.
Learning All About Baseball and playing rules fit to a tee the hoped for awakening of fair real sportsmanship attitude and morals for our young aspiring citizens on the play grounds and baseball diamonds of America.
War Veterans sponsored baseball was the American Veterans way of providing a lasting memorial to our fallen troops of war. American Legion Baseball History and the Veterans of American Wars in remembrance of these many gallant warriors of our country. To remember and to preserve our Freedom and way of life.
The American Legion Baseball is real Baseball History in action and a grand program and a unequaled living testimony to this lasting legacy.
Its program of youth activities works to build American ideals which is now reflected in the American Legion Baseball History.
Speaking of American Legion Baseball History it was right compelling for me to take the liberty of putting some of the interesting background of the Legions baseball history here on baseballfarming.
The first American Legion Baseball World Series was held in Philadelphia in 1926. Yonkers, N.Y, Post 321 beat a team from Pocatello, Idaho, capping off what appeared to be a successful first season.
The league, however, hit a few growing pains in its second year. In 1927, the Legion's national convention convened in Paris. With the organization's financial coffers stretched thin from the trip's expenses, the Legion couldn't fund a World Series. No champion was named and the future of American Legion Baseball looked bleak, as the inaugural season wound up costing more than originally planned.
But the Legion's Americanism director, Dan Sowers, worked to keep the league afloat. The tournament format needed $50,000, and Sowers was determined to raise it. Early in 1928, he went to an executive meeting for professional baseball, hoping to reach a sympathetic ear. He found one in Commissioner Kenesaw Mountain Landis, who pledged a $50,000 annual donation from Major League Baseball. Legion Baseball resumed in 1928, and by 1929 participants were coming from every state and the District of Columbia.
Still, the program wasn't in the clear. Like other institutions, Legion Baseball fell on tough times during the Great Depression. In 1933, MLB's funds were sapped dry, and Legion Baseball was left without a sponsor. The annual $50,000 donation was pulled, and it looked likely the national tournament would be abandoned indefinitely.
Again, Sowers set out to find a generous sponsor. Initially, he hounded big corporations, but he was concerned they'd treat to his fledgling baseball league as a public-relations arm. He turned to Frank Knox, a newspaper publisher and former department commander. Knox, who originally cautioned Sowers against using corporate sponsorship, contributed $5,000 and gave Sowers letters of introduction to several other newspaper publishers. An additional $28,500 was raised in donations from the Chicago Daily News, the Omaha World-Tribune, the San Francisco Chronicle, the Indianapolis News, the New Orleans Item-Tribune and the Atlanta Journal. Sowers received the final $6,500 from his own boss, Col. Henry L. Doherty, president of Cities Services.
Legion Baseball soldiered on, even though some posts were still forced to run teams on shoestring budgets. MLB resumed its funding in 1935, starting with a $20,000 donation and gradually working back up to the original amount. Professional baseball now contributes $40,000 yearly, or about 3 percent of the total budget.
American Legion Baseball in the modern era
Thus American Legion Baseball History had captured this moment in history and provided us with the opportunity to learn the rules for baseball and other valuable lessons of growing up.
World War II era took the initiative generated by the military veterans of the preceding World War I "Dough Boys" and captured the hearts and minds of the baseball playing world.
The American Legion Baseball programs across our Nation symbolized all which was great about our home country. The ideals of sportsmanship and pride of victory was the heart and soul of American Legion Baseball.
The American Legion sponsors of junior baseball leagues in all parts of the United States taught us more than how to play baseball.
Boys who played American Legion Baseball, were young men willing to play the game in good sportsmanship fashion which stood us in good company to becoming good citizens.
Well before the advent of The Little Leagues, Pony Leagues, or Babe Ruth Leagues. the American Legion had sponsored and supported the playing of baseball by young players across America.
The American Legion has sponsored American Legion Baseball since 1925.
Every summer all the sandlot diamonds for baseball playing are filled with young teenagers enjoying baseball because of the Legion.
Las Vegas Post 76 captured the 2008 American Legion Baseball World Series in Shelby, N.C., on Aug. 27, 2008 defeating Pasco, Washington, Post 34 in the championship game, 5-1.
The Post 76 American Legion Titans swept through the double-elimination tournament, going undefeated and finishing the season with a 75-7 record.
After World War I and the formation of our American Legion and especially following the Great Depression, the American game of baseball, supported by your American Legion became a beacon for American sport activity through out this Country.
Baseball history must include the summertime baseball memories of all those young boys growing into early manhood on those dusty diamonds of American Legion Baseball.
The activity surrounding American Legion Baseball took into account the appreciation of winning by the baseball playing rules, also the learning about baseball and the caring for our baseball equipment such as our baseball bats and gloves.
Organized baseball known as sandlot-baseball was being played throughout America. Sponsorship and direction for the young boys and girls to be part of this game of baseball was very limited until The American Legion formulated and took up the supporting cause.
Although most towns and villages had their make-shift and cobbled put together teams, most of the youth made do with unorganized play.
The junior high school aged youngsters were the forgotten lot but American Legion baseball fostered and sponsored teams now recognized worldwide.
I was a product of the American Legion baseball heyday era and my fondest memories were my baseball playing and sharing memories with older brothers as a loyal baseball fan with the experience and camaraderie which those years provided.
My playing American Legion Baseball is probably the driving force which has allowed me to use Baseballfarming as a platform to talk about our game of baseball. Recall to memory those times of ball playing in Micklewright's pasture and the ball playing fields could have been Cricket with classmates and teammates which made this be a Wonderful World.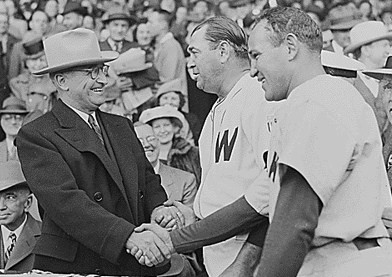 The American Legion has done more sports good for the youth of America notwithstanding the outpouring support now provided Little League baseball than any organized baseball since the early 1950's.
The baseball playing sixth graders had their growing up day of awakening while the boys on the American Legion teams across America also had their coming of age and growing up years.
American Legion ball playing is in fact a reality of young boys playing and growing out there In the Field Of Dreams. Absolutely nothing in a teen age boys life can even come close in comparison.
Legion Baseball's alumni base includes some of baseballs most recognizable names. Yogi Berra played for the Fred W. Stockholm Post 245 in St. Louis, Missouri and was once quoted as saying that playing legion ball was the most fun he had ever had.
Ted Williams played American Legion Baseball for a post in San Diego,California.
Frank Robinson led his Oakland, California Legion team to the only back-to-back national championships in the program history.
Yankees slugger Mark Texeira played in the league's 1997 World Series. Boy did it pay dividends for his future.
Babe wore blue jeans the star and starlet of the grammar school playground at Argo never had a chance to play the American Legion circuit.
"The Bambino" Babe Ruth was too old to join when Legion Baseball started, but he spent the final years of his life promoting the program as its director of operations.
Baseball American Legion style is not a johnny come lately phenomenon but it did see some and many dark days to survive to the luster it has achieved.
Remember you have been told about the scarcity of playing equipment we experienced during the late forties and early fifties. Our baseball hitting was not practiced using bats we now see on the playing fields.
Most American Legion baseball players played the game with hand me down gloves passed along from an older brother or Uncle.
The growing up age found many of us being a little discerning on the type of bat we really wanted. The use of any bat was OK until we got a taste of how a difference it felt holding a bat with a slim or slender handled gripping area.
The bat certainly felt more comfortable being able to wrap our growing fingers around and get a firm grip instead of that golly whopper of a big handle bat we may have had to use.
American Legion baseball playing taught us well and let us become more enlightened about baseball and life while reading the old Baseball Journals and many other Baseballisms and in the process we were growing up and becoming better citizens for it.
One of the things which made a kids life easier in joining a team was his innate ability to know the baseball terminology and the ball players lingo used while out there on the ball diamond. Peer pressure and peer acceptance is a huge item in that 13 to 16 year age group. When a youngster fits into the crowd well and has found himself accepted by his teammates then life is nothing but one big win after win.
I am still old school and remember that American Legion Baseball provided the framework and support of organization but honestly, the teams were really team player action. Organized adult supervision was minimal.
We basically coached ourselves and made do as independent boys playing against other teams of players within the framework or aegis of American Legion sponsorship.
To the best of my recollection, the criteria was to have some Legion Post in the area agree to sponsor and enter your team into a playing league. I think we had to have an adult act as our team sponsor or coach but this was for allowing our team to be recognized and be put into a league.
I believe as best as I remember one of our dads was chosen to do us this favor. Most all of our dads had jobs that kept them pretty much occupied so we played fair and did our own thing and never caused any embarrassment for this act of sponsorship.
Yes, it was organized but each teams players did its own organizing.
From what was just described, you can conclude my sentiments of how I might feel about structured organized youth teams.
Over supervised structured organized teams deprive youngsters of an opportunity to develop and mature as individuals, in a competitive world.
The simple act of being chosen or not chosen by an authoritative leader not by ones peers or the team players' choice. Players on a team know which player should play to win or not to play.
This capability and positive leadership development is being negated in large measure by the rules structured Little League Organizations. Brought to my memory is one umpire, who while calling one of our games, realized we only had two bats available for our entire team. I'll try to make a long story short. The Umpire was Tom Banks Sr., the coach for Birmingham's John Carroll Catholic High School.
He liked our hustle and attitude so he told us to come by John Carroll High School for he had a few old bats we could have. You show me kids today living that kind of experience and I will show you a rarity indeed.
The most wonderful things about those ball playing days and memories were the people we knew at the time and competed against. These are now only memories. There was no formal rosters nor wide spread schedule announcements.
A league playing schedule was available to each team and that was all that was needed for we would be there and ready.
We seldom became close acquaintances, but simply knew faces, and recognized jam up good players in our competition but most of the names are almost like a fading baseball dream or is it only fading memories.
Many of the players we competed against in American Legion Baseball we also faced during our high school playing schedule. I can recall especially Irondale's American Legion team had several standout players that were the mainstays on the Shades Valley High School teams.
Bobby Smoke and Bill Panter were infielders and hitters who could and did win many a game for both Shades Valley High and the Irondale American Legion teams. These are the kind of people we met and respected in our young baseball playing contests.
Give no quarter and ask no quarter let the better playing team win. A Loss simply meant we will get you next time. What could be better for life's training than having baseball loyal fans provided by this sport of baseball with American Legion Baseball and baseball history.
Playing the game of baseball as a youngster brings back memories of the days on the playing diamonds such as the present day UAB Blazers Baseball home field Park.
The Birmingham area American Legion Baseball players played many a game at the site which is now UAB Blazers Baseball Field.
Americans straight forward joined into the breech of action to preserve freedom for freedom loving countries around the globe. Our Countrymen during World War I and again during World War II was the genesis of the American Legion Baseball Foundation.
There could have been no better way for the youth of America to share in and foster this Pride Of Victory than the batter up let's play ball as a part of American Legion Baseball History.
Playing a part in American Legion Baseball young men of our country pay the price of victory by practicing. Our World War Veterans paid the price of having to witness the men in their unit pay the ultimate price for victory.
Thanks American Legion--- You helped many a young ball player become a better Citizen. Your Ideals live on...
Take only a few moments of your time and send along some of your baseball diamond stories and you will be helping more to enjoy the wonderful story of our game of baseball.
The once cotton top...now an Over-the-Hill baseball playing wannabe from Alabama Baseball Whiz would do a back flip of excitement just hearing from you.
Become a life member of The American Legion and enjoy being a member of an active American Legion Post.
My membership is with:
Berry,Alabama Post 136-----------Berry, Alabama
Any and All American Legion supporters who would like to have a down-home Post to provide some financial encouragement are heartily welcome to honor Baseballfarming by donating if you would to:
Post Adjutant P.O. Box 151 Berry,Al 35546 Tel: (205)-689-8500
Thanks much------------
We are are going back in baseball history when we talk my baseball playing days so check out some more of the baseball history before you leave click on Baseball History.
Where is my hitter?
Go check all our World Series Baseball Winners as you leave American Legion Baseball World Series Winner.
Batter Up----Let's Play Ball....
---
New Jersey wins 87th Legion World Series New Jersey wins 87th Legion World Series By Cameran Richardson - August 21, 2013 11 157 43 Posted in Baseball
In its 15th appearance in the American Legion World Series, Brooklawn, N.J., Post 15 won the league championship in a shutout against Petaluma, Calif. (Photo by Eldon Lindsay)
Tuesday night, in front of a crowd of more than 6,000, the Brooklawn, N.J., Post 72 American Legion Baseball team claimed what it lost during the 2012 American Legion World Series (ALWS): the championship title. It was the third ALWS title in the program's history.
Last year, Brooklawn remained scoreless against New Orleans in the championship game. But the 2012 runner-up defeated Petaluma, Calif., off a 10-run mercy rule during the 2013 ALWS in Shelby, N.C.
In Tuesday's opening game, Petaluma eliminated 2011 World Series team and crowd-favorite Waipahu, Hawaii, with an 8-2 win to secure a spot in the doubleheader championship game against Brooklawn. Brooklawn pounded 17 hits, scoring in every inning except the third and ending the game with four runs in the bottom of the seventh.
Three earned runs at the bottom of the seventh raised the score 9-0. Then Brooklawn third baseman Nick Cieri stepped to the plate, slammed one to right field and sent short stop Phil Dickinson across home plate to score the winning run.
"You look at talent and they (California) are probably better than us," said Fran Kinsey, right fielder for Brooklawn. "We have a lot of new and younger guys on our team, but like I've said to people back home, we don't rebuild we reload. And that's what happened this year, and we got here to the World Series. There's no better feeling in the world."
The ALWS is familiar ground for the New Jersey team. Since 1960, Brooklawn Post 72 has made 15 appearances in the ALWS, was runner-up in 1984 and 2012, and was World Series champion in 1991 and 2001.
"To be considered the (2013) national Legion World Series champion is great because we have a lot of history in this program," said Mike Shawaryn, starting pitcher for Brooklawn and a returning player from the 2012 campaign. "It's truly an honor to be here; we battled back and played extremely hard throughout this tournament. I've played for Post 72 for four years, but out of all those years this is the best year by far."
Brooklawn coach Josh Copskey has also experienced his share of ALWS appearances. As a former Brooklawn Post 72 player, he played in the Series for three consecutive years from 1998-2000. And now as a coach for the team since 2005, Copskey has helped lead Brooklawn to the ALWS for three consecutive years from 2011-2013.
"It's great to give back," Copskey said. "We have a lot of young kids on the team so to keep them calm was our biggest task, but they were really excited, and they played really well today and throughout the tournament.
"Right before the game the players got together and said, 'This is our moment, and we are going to walk this dream together.' It's really neat that they got to experience that."