BASEBALL JOURNAL
Not A Blog--It's A Timeline Entry Recording of Baseball Related Info
A Hodge Podge Of Baseball Playing And Winning Strategy Chronicles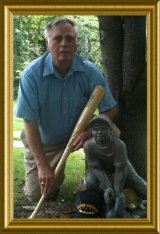 Baseball Journal is established here at Baseballfarming to provide a point of interest in a dateline array entries to form a compendium of baseball information, news and events in an ongoing history building format.
Will these ////storylines //// datelines //// timelines //// grow to be a continuing compilation of baseball data, facts, and information?
Partner with Baseballfarming to foster keeping baseball this Nations favorite pastime.
Participating inputs, highlighting almost endless possible playing schemes, winning strategy and other baseball drama to be formulated and pursued by students of the game become a winning Baseball Journal.
Shall we keep this Baseballfarming Baseball Journal what's happening front page and up front for all?
---

"BASEBALL IS AND CAN BE BASEBALL FUN ONE ON ONE, BUT IT IS AN ADDED GRAND AND GLORIOUS GAME, WHEN ADDING THE THRILL OF VICTORY AS A TEAMMATE PLAYING THE GAME AS WINNERS.
BASEBALLFARMING IS OFFERING ALL AROUND THE GLOBE AN INVITE TO ADD THEIR THOUGHTS ABOUT THIS PLAYING EFFORT AND TO MAKE THE BASEBALL JOURNAL GROW AND BE ENJOYED BY ALL."
---
Build a little bit of Baseball History with a few or a lot of great Baseball Journal entries. If you played American Legion Baseball then you surely have some wonderful baseball diamond stories you should share.
The game and your own Baseball Journal thoughts and input may be followed by people from around the globe with innumerable statistics pouring forth almost daily.
Sharing of Baseball Journal stories and stats hopefully will be welcomed by all.
Baseballfarming envisions the Baseball Journal will become a venue to capture and report many of baseballs obscure and even thrilling moments and to keep everyone anticipating more of Baseball Journal action.
All about the game, could be shared with the fans around the globe Learning About Baseball .
Go to Baseballfarming the Contact Us page enter your Baseball Journal happening comments or stories with a dateline and we will play fair and enter it into the Baseball Journal. In previous years The order of entering entries into the Journal was putting the latest Journal entry at the end. This has proven to be an unweildy format.
Starting now 2012 The latest baseball journal entry will be added the at the beginning this will be logical however my hope is that all my Baseballfarming readers will scan the entire ledger and read more of the Baseball Journal entries as provided.
Baseball Farming Baseball Journal reports some of the captured historic events here in our Baseball Journal.
September 13, 2013
Former Giants slugger Barry Bonds' federal obstruction-of-justice conviction was upheld by an appeals court on Friday September 13, 2013.
Major League Baseball's all-time career home run leader was convicted of the charge in April 2011, when a jury determined that his 2003 testimony to a grand jury, during which he denied knowingly using steroids provided by BALCO, was evasive and misleading.
On Friday, the 9th Circuit Court of Appeals in San Francisco upheld the ruling, agreeing that one of Bonds' specific responses in his original testimony was indeed misleading to the jury. When asked if his trainer, Greg Anderson, had ever given him any injectable substances, Bonds failed to give a direct answer. Bonds instead talked about his and Anderson's friendship, as well as the difficulties of being the son of a celebrity. His father, Bobby Bonds, played 14 years in the Majors.
In December 2011, Bonds appealed his conviction after being sentenced to two years' probation, 30 days' house arrest and receiving a $4,000 fine. With Friday's ruling, those are the punishments now awaiting Bonds.
January 16, 2013
MLB Network shared MLB's photo.
Check out the Team USA roster for the 2013 World Baseball Classic.
MLB Network will announce the remaining rosters LIVE at 4pm ET and will air every game of the tournament starting March 2.
October 2, 2012 Journal entry and baseball history made.
Tonight October 2, 2012 a unique piece of baseball history will unfold during the game between the New York Mets and the Miami Marlins. Adam Greenberg will be allowed to take a turn at bat with MLB granted a waiver for Greenberg to have a one game contract to register an official time at bat in the Major Leagues of Baseball.
Back in 2005 Adam Greenberg as a rookie in his first appearance in a Major League game was beaned and consequently has been unable to retract his ability to gain entry back into MLB. However tonight Oct. 2, 2012 adam will be afforded by the Miami Marlins to enjoy his official place in history of the game with his opportunity to step to the plate and gain that official one time at bat as a major league baseball player.
Adam Greenberg---Saga complete on October 2, 2012: Returning to the big leagues seven years after he was beaned, Greenberg fanned on three pitches Tuesday night as a pinch-hitter for the Miami Marlins. Greenberg signed a one-day contract before the game and batted leading off the sixth inning against New York Mets 20-game winner R.A. Dickey. After Greenberg received a standing ovation from the modest crowd and his teammates, Dickey threw him three consecutive knuckleballs. Greenberg took the first for a strike, then swung at the next two and missed
Another moment in history dating back to an October date in 1976 is reflective by the story of Hank Aaron.
Oct. 3, 1976: Hank Aaron collects RBI single in his final big league at-bat
The man who held the career home-run record for 33 years finished his big league career with a single in his final at-bat. For Henry Aaron, it seemed wonderfully appropriate that the man who was – and still is – the career RBI leader plated a run with his final MLB swing. Thirty-six years ago this week – on Oct. 3, 1976 – Aaron played his final big league game as the Milwaukee Brewers hosted the Detroit Tigers at Milwaukee's County Stadium in the final contest of the year for both teams.
July 5, 2012 Baseball Journalentry #2 for July 2012
Cuba, U.S. resume baseball series after 16 years. A team of college stars of US faced a veteran Cuban national squad in Havana July 5, 2012
Players and fans stood respectfully in the city's storied Latin American Stadium on Thursday night as the Cuban and then the U.S. natioonal anthems played on loud speakers--the latter a rarity in the Communist-run island nation.
July 3, 2012 Baseball Journal for July 2012
It is again All-Star selection time to hit the diamond on July 10, 2012 in Kansas City. selection of the two competing teams of the American and the National Leagues is always a cocked hat affair in as much as it is a complicated process. Here are the starting players selected by th fans voting sans the pitching corps.
Pitching selections along with other quirky litle nuances of the selection rules comes into play for selection of pitchers.
American League
1B: Prince Fielder, DET
2B: Robinson Cano, NYY
3B: Adrian Beltre, TEX
SS: Derek Jeter, NYY
C: Mike Napoli, TEX
OF: Josh Hamilton, TEX
OF: Curtis Granderson, NYY
OF: Jose Bautista, TOR
DH: David Ortiz, BOS
National League
1B: Joey Votto, CIN
2B: Dan Uggla, ATL
SS: Rafael Furcal, STL
3B: Pablo Sandoval, SF
C: Buster Posey, SF
OF: Melky Cabrera, SF
OF: Carlos Beltran, STL
OF: Matt Kemp, LAD
Please note the Ameican League reflects nine (9) selectee while the National League only has eight (8)this is because the Ameican League plays under a unique rule of using a Designated Hitter (DH).
Baseball Journal would prefer not to go into the rules gambit. June 24, 2012 Baseball Journal entry #2 for June 2012
Roger Clemens is acquited of all counts of using steroids or body enhancement drugs against MLB drug use rules and regulations and falsely testifying to Congress of the United States of America.
The acquital has proven once again MLB does not have it right on how to test and manage a drug program worth the time of day. Why charge players when there is no rock solid way to show proper handling of all the evidence of the accusation?
I think Einstein probably had it right when he uttered the concept that: " The act of being crazy is doing the same thing over and over yet expecting a different result." MLB has proven Einstein knew a thing or two.
MLB should get out of the drug hunting busy and get busy minding the store about baseball and the stupid beyond reason of salaries allowed and the riciculous subsidy for MLB Teams to stay in business.
June 5, 2012 Baseball Journal
Courtesy: WWE Worldwide
George "The Animal" Steele's favorite bit in the wrestling ring was to chew open the turnbuckle. Apparently, he can tear into a baseball just as easily.
The fans at Saturday's Rochester Red Wings game may not have known what was coming.
But if they knew anything about George "The Animal" Steele's pro wrestling career, perhaps it wasn't much of a surprise when Steele took a bite out of a baseball before throwing out the first pitch prior to the Red Wings' game against Columbus. During his Hall of Fame wrestling career, Steele made a name for himself by taking a bite out of the padded turnbuckles in wrestling rings.
He took that same act to Frontier Field — the New York home of the Twins' Class AAA team — on Saturday, chewing the baseball before throwing it to Rochester infielder Sean Burroughs.
"Given his wild, unpredictable reputation for chewing up turnbuckles and causing havoc over the course of his wrestling career, I had a pretty good idea that something was going to happen to that baseball," said Nick Sciarratta, the Red Wings' director of corporate development. "I could tell by the way he looked at it as soon as we gave it to him that he had something in mind when he was out there."
Steele was inducted into the Professional Wrestling Hall of Fame in 2005. The 75-year-old began his wrestling career in the 1960s and made appearances all the way through the 1990s.
Steele was in Rochester this past weekend to take part in a sports card and memorabilia show put on by a local collector who sponsors the Red Wings. As part of his visit, Steele — a minor league baseball fan — made a stop at the park to throw out the first pitch, sign autographs and take pictures with fans.
It was his chewing of the baseball, though, that will stick with those who were in attendance on Saturday.
"It got a great reaction from the crowd," Sciarratta said.
Was the ball a fake? Turns out Steele is the real deal, just like the ball he chomped.
"We had these little softer balls that we toss into the crowd during the seventh-inning stretch," Sciarratta said. "He took one look at it and said, 'No, I want a real ball.' "
May 2012 Baseball Journal
Josh Hamilton of the Texas Rangers became the 16th player in the history of the game to hit four home runs in a game, launching a quartet of two-run drives against three different pitchers to carry the Rangers to a 10-3 victory Tuesday.
Hamilton homered off Jake Arrieta in the first and third innings, added another off Zach Phillips in the seventh and topped it off with a one-for-the-books shot against O'Day. During the last at-bat, Hamilton took a mighty hack and missed, lined a foul into right-field seats and then sent an 0-2 pitch over the center-field wall.
----Team Salaries 2012 Season The five teams who are paying out the most in player salaries (opening day) are: 1. New York Yankees ($200.2 million): 22-21, 4th in AL East 2. Philadelphia Phillies ($174 million): 21-23, last in NL East 3. Boston Red Sox ($173.2 million): 21-22, last in AL East 4. Los Angeles Angels ($154.9 million): 18-25, last in AL West 5. Detroit Tigers ($132.2 million): 20-22, third in AL Central
And on the other side the low end of salaries:
30. Oakland A's ($52.9 million): 22-21, 2nd in AL West 29. San Diego Padres ($55.9 million): 16-28, fourth in NL West 28: Houston Astros ($60.7 million): 20-23, third in NL Central 27. Kansas City Royals ($62.6 million): 17-25, fourth in AL Central 26. Pittsburgh Pirates ($63.4 million): 20-23, fourth in NL Central April 2012 Baseball Journal
MIAMI (AP)
The sellout crowd in the Miami Marlins' new ballpark cheered the introduction of their starters. There was another heart warming roar for Muhammad Ali, who delivered the first pitch.
Kyle Lohse pitching for the World Series champion St. Louis Cardinals went to work, and the place grew quiet.
Lohse held Miami hitless until the seventh inning and pitched into the eighth to help the 2011 World Series Champion Cardinals win the opening and first game in the new Miami Marlins Park, 4-1 Wednesday night April 4, 2012. March 2012 Baseball Journal
Since the inception of the World Series in 1903, there have been three changes to the number of teams qualifying for postseason play: in 1969 with the addition of divisions; in 1994 with the change to three divisions plus the Wild Card; and in 2012 with the inclusion of a second Wild Card in each league
With less than a month to go before opening day season 2012, baseball at last decided who's in and who's out come October.
Now, even a third-place team can win the World Series.
Major League Baseball made it official Friday, expanding the playoff format to 10 teams by adding a wild-card club to each league.
Remember also that beginning the 2013 season the two Leagues National and American Leagues are realigned to have 15 teams in each league.
As part of baseball's labor deal, the Houston Astros will switch to the American League for 2013, creating two 15-team leagues with three divisions each. Players wanted the change to equalize the chances for making the playoffs for every division.
Like the once long running soap opera "As the World Turns" baseball too makes changes as the world turns.
February 2012 Baseball Journal
Korean baseball's governing body bans Orioles scouts in wake of Kim signing
The Orioles' signing of a South Korean teenage pitching prospect has prompted Korean baseball officials to consider imposing stricter rules on major league clubs looking to sign the nation's top young talent.
Last month, the Orioles signed 17-year-old Kim Seong-min, regarded as South Korea's top left-handed high school pitching prospect, to an international free-agent deal. The move has since drawn outrage from the South Korean baseball community, which claims the Orioles didn't follow the proper measures when signing Kim to a reported $550,000 deal.
2nd February entry About.com baseball reports salary creep is gaining Mo once again.
After a couple of seasons of modest contract growth during the recession, the money is really flowing to star players again. And it's not just free agents such as Albert Pujols and Prince Fielder.
Tim Lincecum isn't even eligible for free agency, and he'll be paid $18 million this year and $22 million in 2003. Boston's Jacoby Ellsbury went from making $2.4 million in 2011 to more than $8 million during the pre-arbitration negotiation process.
New Red Sox closer Andrew Bailey, who made $465,000 with the A's, will make $3.9 million from the Red Sox in his third season. No wonder the A's couldn't afford him, nor Gio Gonzalez, nor Trevor Cahill. We're getting to the point where teams like the A's can only afford rookies and marginal major leaguers.
---
January 2012 Baseball Journal
Jan 13 (Reuters) - Texas Rangers president Nolan Ryan has expressed confidence of striking a deal with flame-throwing Japanese pitcher Yu Darvish before next week's deadline. "My expectation are that we'll get something done," Ryan told ESPN after meeting the 25-year-old, accepting that talks could go right down to wire.
The Rangers won rights to negotiate with Darvish with a record bid of $51.7 million under the Japanese posting system and their 30-day window ends on Wednesday. "That's the nature of things," shrugged Ryan, who added Texas were "optimistic" about signing Japan's hottest baseball property.
The 6ft-5in Darvish last week visited Texas for the first time with his representatives and family members. "He was bigger than I thought," Ryan said. "He looks good. He's built like a pitcher. I like his attitude about wanting to compete."
The Rangers only pay the $51.7 million posting fee if Darvish joins the two-time defending American League champions. Daisuke Matsuzaka and Ichiro Suzuki went to the major leagues under the system.
Darvish, whose father is Iranian and mother Japanese, went 18-6 with a 1.44 ERA for the Nippon Ham Fighters and also led Japan's Pacific League with 276 strikeouts last season.
Darvish pitched at the 2008 Beijing Olympics, where Japan lost to eventual champions South Korea in the semi-finals, and helped his country win the World Baseball Classic title in 2009.
(Reporting by Alastair Himmer in Tokyo; Editing by John O'Brien; To query or comment on this story email sportsfeedback@thomsonreuters.com)
Here begins the older dated formatted Baseball Journal entries beginning well back there in 2005 for your continued interests.
May 28,2005
BARRY BONDS HITS NO. 715:
Barry Bonds Hits Home Run No. 715 And Passes Babe Ruth For Second Place On The All-Time List For Career Home Runs.
The homer on Sunday afternoon May 28th, 2006 placed him second to Henry (Hammering Hank) Aaron who stands at 755 total career homers. Bonds homer came in the bottom of the fourth inning off Colorado Rockies pitcher Byung-Hyun Kim at Candlestick Park in San Francisco, Ca.
Bonds bats left handed while Ruth batted left handed but Aaron batted right handed. Now for history and the record for career total homers it's left handed hitter trying to overcome the mark of a right handed hitter.
Myself being a left handed hitter I'm partial to seeing a left hander over take the right hander especially since our port side swinging Great Bambino has been over taken. Baseball Journal reports it's time the left handed hitters get a new lefty leading the way.
May 28, 2006
Baseball Journal Spins---Everything in the Universe Spins. Tell me you were not taught that everything in our solar system spins around the sun?
The earth spins, wheels spin, spinning wheel spins, flowing water spins, the wind spins and little baseball spins. The laws of physics will declare the habit of spinning objects and the effects of gravitational forces which causes an object to change in trajectory over it's travel distance. The direction of spin on an object dictates its direction of veer and change in direction.
Spin this way, it goes this way. Spin that way, it goes that way. How do I know which way Baseball Journal is spinning? The best I can tell you is that you will learn as a baseball player.
The Baseball Journal may have you spinning from time to time.
No spin and other physical forces take over and control the trajectory. Getting a little complicated, is it?
Well! How about that? I never really considered little ole baseball was so educated as to how it should travel. It's not the ball which needs educationing, it's the ball player who needs the education.
It would take me a month of writing to put into words or onto the Baseball Journal just how the spinning baseball moves about in its travelling. A baseball player, once he determines the changes the ball makes because it spins, will shortly become a master of this flying, spinning, travelling object called a baseball.
The Baseball Journal can become a repository for many baseball fans views and knowledge shared with many.
A ball hit well into the air has to come down. Gravity said so. The spinning ball does not come straight down. It veers to the north, south, east, or west, all because of two things, wind and spin. Stand still and the ball does not come to you. You must go with the flow.
A right handed batter hits the ball into the outfield between the left fielder and the center fielder. Which direction does the ball curve? It will curve toward the left field foul line.
Yea! Yea! Yea! I did not say you had to believe it but I promise you, if you play the game of baseball you will learn it.
July 09, 2006
Vincent "Bo" Jackson one of Auburn University's great ball players and the Pride of McCalla, Alabama again garners an honor. On the occasion of Baseball America's 25th anniversary Bo receives another of his many accolades.
Baseball Journal is proud to recognize the exploits of "Bo."
Baseball America includes the former Auburn baseball great Bo Jackson among the '25 for 25; which is a collection of individuals deemed by the magazine "Who have played a significant role in shaping the game of baseball."
Baseball Journal is happy to report this honor being given to The Auburn Great "Bo" Jackson.
This honor for Bo is simply added to his many such recognitions. Being a Heisman Trophy winner in college football, an a two sport athlete playing baseball. Bo Jackson not only played both sports in college where his accomplishments are legendary he continued his super talented quest into both baseball and football stardom as a professsional athlete.
The amazing physical feats of this true natural athlete is almost beyond belief. He has truly carried his star athlete accomplishments with dignity and the state of Alabama and Auburn University proudly along with Baseball JOurnal claim him as part of their legacy.
May 2007
Late entry Baseball Journal but it is a pleasure to report the two (2) playing greats inducted into Baseballs Hall of Fame for the 2007 class.
Cal Ripkin Jr. 46, The Baltimore Orioles "Iron Man'" who played in a record 2632 consecutive games.
Tony Gwynn, 46, The San Diego Padres All-Star a 15-time chosen leader to play in the prestigeous All-Star Classic.
The election of these two stalwarts of the game chosen by the Baseball Writers' Association of America to baseball's Hall of Fame.
The Baseball Journal must report voters overwhelmingly rejected nominee Mark McGwire, who posted 583 career homers and was the first to hit 70 home runs in a single season,but has been persistent refusing to address allegations of steroid use.
As the Baseball Journal gains more and more exposure we will be very pleased to keep all about baseball right at the forefront of your place to find out about this great game of baseball.
January 2008
Major League Baseball Commissioner Bud Selig is scheduled to appear Tuesday January 15, 2008 before the House Oversight and Government Reform Committee. Lawmakers want to know how all of baseball as well as baseball Journal will respond to the Mitchell Report's findings about the use of steroids and other illegal performance-enhancing drugs.
A Similar hearing involving pitcher Roger Clemens and others is set for February 13, 2008. Inserted update Roger was indicted by the Congresional hearing committee on August 19, 2010 for making false staements to the Congressional Committee..
Former Cy Young award winning pitcher Roger Clemons has been reheduled to appear before the U.S House Comittee on Oversight and Government Reform on February 5, 2008.
Dodgers and Padres are set to play in China for two days March 15-16 during this years 2008 Spring training. The exhibition games will be played in Beijing's new Olympic baseball Stadium.
You might readily see such information put into our Baseball Journal adds immeasureable to our baseball sharing.
We had ping pong matches to open diplomatic relations between our two countries back in 1971. Now baseball provides the medium of world diplomatic handshake between two of the foremost leaders of the World.
USA TODAY/ESPN coaches poll have picked the following major College Baseball teams to finish in the top five of the nation for the 2008 upcoming season.
Arizona State
North Carolina
South Carolina
Rice
Arizona
March 10, 2008
New York Mets
Spring training for the Mets provided this to Baseball Journal which has the following players ticketed for starting line up for 2008.
Here's what we've got: Jose Reyes SS Brady Clark LF David Wright 3B Ryan Church RF Olmedo Saenz 1B Endy Chavez CF Damion Easley DH Brian Schneider C Argenis Reyes 2B
April 6, 2009
Griffey ties mark for Opening Day homers No. 612 also his eighth in openers, equaling F. Robinson.
Atta Way! Ken Griffey Jr.
June 11 2009
John Peters publishes a newsletter giving excellent Baseball Tips check this out. Baseball Journal is happy to bring this along to you.
Coach John Peter's What I've Learned From Baseball
For Players of All Ages Train and hang with players who share your baseball dreams, whatever they may be. Some players just seem to find trouble...you hang with them and you get judged the same way.
For Coaches of Any Skill Level We ask players to get better...we should lead by example. Ask yourself the last great thing you learned to help your players? If it wasn't recent or it wasn't noteable...treat yourself to something new. Kids know when we fake it. How about checking out our FREE Baseball Tips Instructional Articles!
For Baseball Dads The 2nd best spot in baseball is being a baseball dad! The hardest thing to learn to do is to shut up...especially on the ride home after a game. Let your player(s) initiate the baseball-talk... and only if they choose!
Featured Article
Baseball Hitters Are Built...Not Born! by Coach JP The art of hitting a round ball with a rounded stick was identified by USA Today as the hardest feat in all of sports. What other sport identifies prime talent as those who only fail 7 out of 10 times (a .300 batting average) and the greats of the game by failing only 65% of the time (a .350 BA)!
The ugly reality is that by age 13, 70% of players have left the game and the #1 reason given in the one major study I have seen is that it's not fun. Possible translation = a lack of success.
We humans thrive on success and the approval of our peers. We enjoy being good at things and getting slapped on the back for a job well done! Good golfers don't play tennis on the weekends. Likewise, bad cooks probably don't enjoy cooking in their spare time.
Some of The Greatest Pro Athletes Never Get Out of Low A Ball! Some of The Best Amateurs Never Even Thrive In High School or College! The best players don't always become tomorrow's superstars. Take talent and add commitment and you will have many of the MLB players you see on TV. Take tremendous gifts and add that same competitive work ethic and you have the few superstars that exist in any generation!
Kids Don't Swing Enough...so most players don't ever maximize whatever gifts they have! Team practice just does not give kids enough quality swings to go beyond their physical talents into the rarified air of the successful hitter so home training is a must and needs to be made fun! This encourages today's players to stay in the game...long enough to thrive!
So How Do You Become Your Best?
It's a 2-part answer:
Learn how to most efficiently swing your bat. This takes a coach, a dad with some knowledge, and maybe one good DVD or book on the subject. Remember, even the best in the game have a hitting coach in their dugout so there's always little tweaks until the day you play your last game.
Do it over and over and over...the right way. The short explanation is that there are 2 basic areas... where any age youth player can really develop a better game...and right at home: You Must Hit Off A Batting Tee...a lot! This will help you perfect your swing mechanics without having to track a moving baseball. All it takes is a good batting tee and a catch net to keep the balls out of the neighbor's yard (and yes, you can pitch into it as well). Baseball Tips offers over 14 different tees and 6 catch nets, good stuff starting from under $100 total. They say that Derek Jeter wore his tee station out during the long Michigan winter months.
You Must Hit Soft Toss...a lot! Soft Toss, also known as flip drills, is simply a drill where a coach sits on a bucket at a 45 degree angle on the open side of the hitter and tosses a looping flip about every 6 seconds. You can use the same catch net from your Tee Station, saving you some extra cash. This valuable drill builds on your tee station and adds timing and the focus you must have to consistently hit hard shots. Balls are tossed toward the front knee, the mid-body, and then the back knee to teach hitting to all fields. To make this a solo station, I highly recommend one of our automatic soft toss machines. My favorite is our Wheeler Dealer Soft Toss Machine. Take 25 swings in a row without stopping to reload! An economical version of this soft toss machine is our new Scorpion Toss Machine for under $100, including shipping! Front Toss & Live BP (Batting Practice)...all the fun right in your backyard. Can you imagine being able to hit thousands of balls right in your own backyard with a pitching machine and perhaps a pitcher's protective L-Screen and a batting cage? Prices of both start at under just $500! For under $1,000 you can step up to all that a younger player could want. Going up to $1,500 will make any High School player ecstatic. And for those who want to really Cadillac, we can show you the exact pitching machines and batting cages you see in Big League Spring Training and in High Schools and Colleges too! Here's a link to our 32 Pitching Machines Here's a link to our 14 Batting Cages
Buyer Beware of Junk There's inexpensive and then there's junk. Training equipment are specialty items that must take abuse and need to last for years so get more bang for your buck and please deal with companies like Baseballtips.com & Softball-Tips.com.
Prices & Deals Like You Haven't Seen Before With the recent, tremendous growth in youth, travel and recreation baseball (and also girls' fastpitch softball) innovative inventors have found a huge market. You can now purchase very good training products for so much less than even a few years ago. It's a great time to want to be a next-level player!
Recommended Products Built For Backyard Training
Our Batting Tees start at only $29 and are much better quality than what's available in most stores.
You'll find our 6 different Catch Nets listed with all our other baseball training aids. Many are multi-function and can be used for other sports too! Starting at just $69!
Our Base Hit Pitching Machine is now only $199. It will throw balls up to 45 MPH and is a great entry level machine that will last.
The Heater Baseball Pitching Machine throws real baseballs or softballs over 50 MPH with an all-steel case and now with a FREE auto feeder included for only $399!
Backyard Batting Cages are finally affordable and portable for easy removal during the off-season! Check them out! For older and more serious players, our Backyard Batting Cages are my favorite. Lots of room and very portable too! We now include a Free Pitchers Protective L-Screen for no extra charge!
Free Baseball Tips Resources
Coach JP's Clubhouse Blog Recent posts Quick Baseball Tips for Youth Players & Coaches Your Best Baseball Batting Coach May Be You
Instructional Articles and Drills We currently have over 185 articles covering all aspects of baseball. Coaching Hitting Pitching Defense General Baseball Drills
Baseball Instructors Database If you or a player you know is seeking personalized instruction, please take advantage of our database to find a baseball coach in your area. We are now up to 679 instructors in 43 states!
Did you like this newsletter provided via your Baseball Journal? You can return the favor by telling your friends, coworkers, classmates and anyone else that you think may enjoy it and remember Baseball Journal is yours as a part of Baseballfarming.
Thank you for your continued support. - Coach JP
BaseballTips.com...Now in our 10th season!
August 23, 2009:
Going It Alone--Unassisted Triple Play
Second baseman Eric Bruntlett single-handedly secured the Phillies' win over the Mets on Sunday, turning an unassisted triple play to end the game. It was just the 15th such play in MLB history (including the postseason) and only the second that finished a game. Unassisted Triple Play To End Game May 31, 1927 Sunday August 23, 2009 Player Johnny Neun Eric Bruntlett Team Tigers Phillies Position 1B 2B Inning Top 9th Bottom 9th Opp. Indians Mets Score 1-0 9-7
Bruntlett became the second player in major league history to get the final three outs on his own, accomplishing the feat Sunday to preserve the Philadelphia Phillies' 9-7 victory over the New York Mets.
"I didn't know how to react. I didn't know what to do," Bruntlett said. "The ninth inning was wild. The whole game it seemed was strange."
Indeed, it was a stunning end to a crazy game that included an inside-the-park homer after the ball got stuck under the outfield wall.
Baseball Journal is proud to report Bruntlett turned the 15th unassisted triple play in big league history -- the second that ended a game. Detroit Tigers first baseman Johnny Neun also turned the trick on May 31, 1927, completing a 1-0 victory over Cleveland, according to STATS LLC.
The amazing final sequence made a winner of Pedro Martinez in his return to New York and quashed a Mets rally against closer Brad Lidge.
December 2009-A Decade of Baseball reflective of Sports Illustrated Captured here at the Baseballfarming Baseball Journal.
MLB 10 Signature Moments By Albert Chen, SI.com
1. The Liars Club. The setting: Room 2154 of the Rayburn House Office Building in Washington, D.C. The game's biggest stars, the head of the MLPA, baseball execs and more TV crews than had covered the impeachment of Bill Clinton converged here on March 17, 2005, for a hearing on steroids in baseball. There was Mark McGwire choking up, Rafael Palmeiro wagging his finger, Sammy Sosa suddenly forgetting how to speak English. There was the clown with the permatan, Jose Canseco, the only honest guy in the room. It was, as a congressman put it, "theater of the absurd." It was preposterous -- and utterly gripping to watch.
2. The steal of the century. Everything changed with a wink. The Red Sox were dead in the water -- down three games to none in Game 4 of the 2004 ALCS, down a run in the ninth facing the greatest finisher in the history of the game. Terry Francona looked over at his runner at first base, Dave Roberts, and winked. The wink said: You know what to do. Roberts stole second, and everything changed: Bill Mueller singled Roberts home, the Red Sox stole Game 4 against Mariano Rivera, won an epic Game 5, then rode Curt Schilling (and his bloody sock) and Derek Lowe to overcome the Evil Empire and reverse baseball's most famous curse.
3. The Bartman game. Three thousand fans packed Waveland Avenue, ready to party. From his seat in the Wrigley mezzanine box, Cubs president Andy MacPhail went through in his head what he'd say to the cameras as he held the NL championship trophy. The Cubs were headed to their first World Series since 1945. And then, a 26-year-old bespectacled consulting firm associate named Steve Bartman reached over for a pop-up in the eighth inning of Game 6 against the Marlins, and the 2003 NLCS turned into a horror show for Cubs fans. The wounds in the Windy City are still fresh; the city's accursed franchise hasn't won a playoff game since.
4. The chase ends (at last). Love him or hate him, you watched every moment, as the circus went from Milwaukee to San Francisco to Los Angeles and then to San Diego. Home run No. 755 came at 7:27 PDT on Aug. 4, 2007, in Petco Park, a 388-foot blast into the twilight sky against Clay Hensley --- a pitcher who had once failed a steroid test. This much we knew: It meant something. But what, exactly? There was a standing ovation. There were boos. Barry Bonds was the new home run king. And everyone, finally, could move on.
5. An MVP comes clean. It all began with a confession. "It's no secret what's going on in baseball," Ken Caminiti told Sports Illustrated's Tom Verducci in a story that ran in the June 3, 2002, issue of the magazine. "At least half the guys are using steroids." Six years after he was named the NL MVP, Caminiti came forward with the first public admission of steroid use by a prominent player, an admission that led to more questions than answers. How many others were there? Did it even matter? Should we even care? The dirty secret was out, and baseball would never be the same.
6. A miracle in the desert. Here was the most thrilling finish to the most thrilling World Series of the decade: Luis Gonzalez choking up on the bat for the first time all season and taking a cutter from the maestro, Rivera, and slapping it to center field, over a leaping Derek Jeter. As Chase Field roared, Jay Bell floated home with the winning run in Game 7 in 2001. The Yankees' dynasty was over; it would be an eternity -- eight years! -- before the Bronx Bombers would be kings again.
7. The tie. Was there a more bizarre, more ridiculous moment during the decade? In the bottom of the 11th of the 2002 All-Star Game, with the game tied at 7-7, with both teams out of pitchers, Benito Santiago came to the plate and struck out. The game was called. The Miller Park fans booed and tossed half-empty beer bottles and hot-dog wrappers onto the field. They chanted "Refund!" and "Let them play!" The fiasco led Bud Selig to expand rosters and make the game count for home-field advantage at the World Series. But on this spectacularly embarrassing night for baseball, all the Commish could do was throw up his hands.
8. The beginning of the Moneyball age. You were a Moneyball guy. You weren't a Moneyball guy. Michael Lewis' paean to Billy Beane and the Oakland A's --- a story of a business exploiting market inefficiencies -- divided the baseball world when it was first published in the spring of 2003. The book changed how front offices and fans saw the game. Beane became a celebrity, on-base percentage and OPS became a part of the game's mainstream vernacular and, at last, there was a name for all the baseball analysts born of the information age, the statheads who for years had been quietly changing the game. They were Moneyball guys.
9. A-Rod becomes Mr. 252. The game's best player became synonymous with a number: 252. It was the most lucrative contract in sports history. It was more than twice as much money as any baseball team had every guaranteed a player. It symbolized the game's prosperity in a golden age. It symbolized the game's excess, the widening gulf between the overpaid player and the fan. And it would define Alex Rodriguez. No matter what the Lone Ranger did, no matter how great he was, Mr. 252 would never be able live up to the 10-year, $252 million contract he signed with Texas on Dec. 13, 2001.
10. Emotional night in the Big Apple. Ten days after the 9/11 terrorist attacks, New York came together again for a ballgame. With his Mets down 2-1 in the eighth inning against division rival Atlanta, Mike Piazza -- whose Gramercy Park apartment was only a few blocks from the World Trade Center site -- stepped up to the plate at Shea Stadium and slammed a two-run home run over the center-field fence. The crowd stayed on its feet until Piazza emerged from the dugout, waved to the fans and blew a kiss. For a moment, everything felt right again.
Baseballfarming with its Baseball Journal proudly brings such moments of baseball for you to have and to remember.
August 19, 2010
A day filled with mixed news one with the height of jubilation the other sad report for our game of baseball.
1)Oklahoma 'Outlaws' win World Series Midwest City, Okla., swept a doubleheader from Eden Prairie, Minn., to claim The American Legion World Series in Spokane, Wash.
Thrill of a lifetime for the young American Legion baseball team of Oklahoma winning the American Legion World Series of 2010. The Wildcats did the championship winning by doubleheader wins in sterling fashion over a team unbeaten in the Series till these final two games.
2)Bad sad news Roger "The Rocket" Clemons has been incicted by Congress on charges of false statements provided during a Congressional hearing into steroid uses and abuse conducted during 2008.
August 20, 2010
The Al-TIGRE Corkball League could be up and pumping soon. All in the Metro Area Birmingham, Alabama Lets Play Corkball contact Corkball League.
April 13, 2011
SAN FRANCISCO--Barry Bond trial concludes with guilty of 1 count and hung jury mis trial on the other three counts.
A federal jury convicted Barry Bonds of a single charge of obstruction of justice Wednesday but failed to reach a verdict on the three counts at the heart of allegations that he knowingly used steroids and human growth hormone and lied to a grand jury about it.
Following a 12-day trial and almost four full days of deliberation, the jury of eight women and four men could reach a unanimous verdict only on one of the four counts against Bonds. A fifth count against Bonds was thrown out earlier. U.S. District Judge Susan Illston declared a mistrial on the others, a messy end to a case that put the slugger — and baseball itself — under a cloud of suspicion for more than three years.
Bonds acknowledged that he did take steroids but said Anderson misled him into believing they were flaxseed oil and arthritis cream.
STRETCH TO GROW
Some things in life even our Baseball Journal in an effort to grow and to become more successful requires us to do what is called a stretch.
A stretch is nothing more than leaving the safe haven of the norm and step out to do something different to gain more and more of what is available for us to enjoy.
I'm on the Web due to "my stretch" and I'm loving it. and it's all thanks to SiteSell.com you can do the same. Just as you now have this Baseball Journal to enjoy about baseball.
Baseballfarming a website featuring the game of baseball is made possible by the auspices of Site Build It. Click on the Powered by Site Build It button below and you will be introduced to the best web hosting folks available.
Batter Up----Let's Play Ball....
(Game has just started it will continue in your Baseball Journal nigh on till the cows come home.)

"Fancy This ! Here at Baseball Journal Is My Double 5 Star Buddy Right Here At Baseball Journal With Me" ------------------------------
---
---
Become a part of the Baseball Journals Baseballfarming legacy send your baseball diamond talk to Baseball Journal