Baseball Home Field
Take Me Home To The City Where I Belong
Long Road A Winding Just To Bring Home A Winner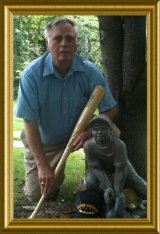 Home Field early spring and on into the fall its a nomads life for those major league baseball players. Some 160 plus odd games scattered across the country for a regular season of play.
All for the sake of winning a coveted baseball championship and earn a kings ransom of pay. If the truth were to be told it sure gets old.
Ironically,it holds so true for baseball home field as well as in all endeavors of life this old saying, "Be it ever so humble there is no place like Home that is true too for baseball home field."
Playing a baseball game at your baseball home field is really winning territory. Statistically the odds favor considerably the friendly confines of playing for the home town folks and the odds favor the home park boys in winning of games.
The last at bat is nothing more than icing on the cake and pays handsomely statistically playing in front of the friendly faces all in familiar places.
American League Baseball Home Fields
Baltimore Orioles-- Oriole Park 333 West Camden Street Baltimore, MD 21201 Phone: (410) 685-9800 orioles.com
Boston Red Sox-- Fenway Park 4 Yawkey Way Boston, MA 02215 Phone: (617) 267-9440 redsox.com
Chicago White Sox-- U.S. Cellular Field 333 West 35th Street Chicago, IL 60616 Phone: (312) 674-1000 whitesox.com
Cleveland Indians-- Progressive Field 2401 Ontario Street Cleveland, OH 44115 Phone: (216) 420-4200 indians.com
Detroit Tigers-- Comerica Park 2100 Woodward Avenue Detroit, MI 48201 Phone: (313) 471-2000 tigers.com
Kansas City Royals-- Kauffman Stadium One Royal Way Kansas City, MO 64129 Phone: (816) 921-8000 royals.com
Los Angeles Angels-- Angel Stadium 2000 Gene Autry Way Anaheim, CA 92806 Phone: (714) 940-2000 angelsbaseball.com
Minnesota Twins-- Target Field 1 Twins Way Minneapolis, MN 55403 Phone: (612) 659-3400 twinsbaseball.com
New York Yankees-- Yankee Stadium One East 161st Street Bronx, NY 10451 Phone: (718) 293-4300 yankees.com
Oakland Athletics-- Oakland-Alameda County Coliseum 7000 Coliseum Way Oakland, CA 94621 Phone: (510) 638-4900 oaklandathletics.com
Seattle Mariners-- Safeco Field P.O. Box 4100 Seattle, WA 98104 Phone: (206) 346-4000 Mariners.com
Tampa Bay Rays-- Tropicana Field One Tropicana Drive St. Petersburg, FL 33705 Phone: (727) 825-3137 raysbaseball.com
Texas Rangers-- Rangers Ballpark in Arlington 1000 Ballpark Way Arlington, TX 76011 Phone: (817) 273-5222 texasrangers.com
Toronto Blue Jays-- Rogers Centre 1 Blue Jays Way, Suite 3200 Toronto, Ontario, Canada M5V1J1 Phone: (416) 341-1000 bluejays.com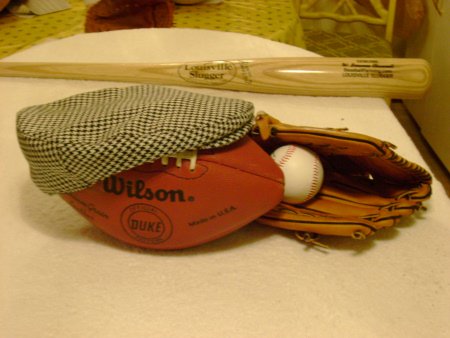 National League Baseball Home Field
Arizona Diamondbacks-- Chase Field 401 East Jefferson Street Phoenix, AZ 85004 Phone: (602) 462-6500 dbacks.com
Atlanta Braves-- Turner Field 755 Hank Aaron Drive Atlanta, GA 30315 Phone: (404) 522-7630 braves.com
Chicago Cubs-- Wrigley Field 1060 West Addison Chicago, IL 60613-4397 Phone: (773) 404-2827 cubs.com
Cincinnati Reds-- Great American Ball Park 100 Main Street Cincinnati, OH 45202-4109 Phone: (513) 765-7000 reds.com
Colorado Rockies-- Coors Field 2001 Blake Street Denver, CO 80205-2000 Phone: (303) 292-0200 ColoradoRockies.com
Florida Marlins-- Sun Life Stadium 2269 Dan Marino Boulevard Miami, FL 33056 Phone: (305) 626-7400 marlins.com
Houston Astros-- Minute Maid Park 501 Crawford Street Houston, TX 77002 Phone: (713) 259-8000 astros.com
Los Angeles Dodgers-- Dodger Stadium 1000 Elysian Park Avenue Los Angeles, CA 90012-1199 Phone: (323) 224-1500 dodgers.com
Milwaukee Brewers-- Miller Park One Brewers Way Milwaukee, WI 53214 Phone: (414) 902-4400 brewers.com
New York Mets-- Citi Field Flushing, NY 11368 Phone: (718) 507-6387 mets.com
Philadelphia Phillies-- Citizens Bank Park One Citizens Bank Way Philadelphia, PA 19148 Phone: (215) 463-6000 phillies.com
Pittsburgh Pirates-- PNC Park 115 Federal Street Pittsburgh, PA 15212 Phone: (412) 323-5000 pirates.com
San Diego Padres-- PETCO Park 100 Park Boulevard San Diego, CA 92101 Phone: (619) 795-5000 padres.com
San Francisco Giants-- AT&T Park 24 Willie Mays Plaza San Francisco, CA 94107 Phone: (415) 972-2000 SFGiants.com
St. Louis Cardinals-- Busch Stadium 700 Clark Street St. Louis, MO 63102 Phone: (314) 345-9600 cardinals.com
Washington Nationals-- Nationals Park 1500 South Capitol Street, SE Washington, DC 20003-1507 Phone: (202) 349-0400 nationals.com
Batter Up----Let's PLay Ball....
Go Shop With Baseballfarming Friends and Merchants Come Home With A New Annex Bat.