TEAM SPIRIT CAPS
Team Spirit Caps Captures School/Team Pride With Fashion
The Sense Of Belonging Like One's Favorite School Or Team Cap.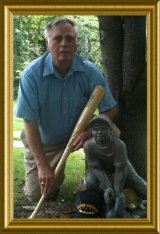 Team Spirit Caps capture a style of long ago and flash the prideful symbolism of one's favorite colors and school caps, team or club.
---
The Spirit to win and the wearing of ones winning colors by the caps he proudly wears speaks volumes about pride, tradition and true "Will To Win Spirit"
"Anything less than a "TEAM SPIRIT " to win with a fair and square attitude is not written into the rule book of life." .........................Quoted By Bailey----------------------------
---
The wearing of the stylish and fashionable cap will not only be a sporting item, it will be both a 'back in vogue fashion' as well as being uniquely functional.
At sporting events where one gladly wears and displays an "in fashion" piece of wearing apparel it also lifts the spirit of all attending the event.
The soon to be released caps are currently being put into production on a limited but progressively planned action, to supply the public demand.
Those little rag-a-muffin street urchins of the 20's and 30's would switch their Caps front to side to backwards, scramble the streets, and fill their pockets with apples snitched from the curb market basket, faster than a mountain lion (market vendor) could release his roar.
Small fry Newsboys hawking the dailies on the street corner hollering EXTRA EXTRA "READ ALL ABOUT IT" were in style with their Newsboy Cap cocked jauntily upon that redhead.
"Great Gatsby" was dashing and debonair squiring his ladies from country club to ballroom wearing his dapper Ivy Cap.
John Wayne never blinked and never lost a match in the prize fighter ring nor did he lose while urging his fateful steed, to pass the field, winning the loving cup and sporting his plaid Winners Cap.
If Brad Pitt can, I can---So outfit me in fashion and let me don the Esquire Look.
Ladies must wait their turn while their dashing beau comes calling in his haberdasher finery Beau Brummel styled Cap.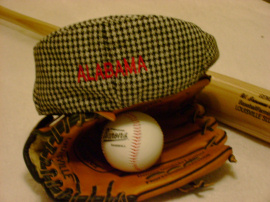 Robert Redford in the movie, "The Natural" was suave and unpretentious going to the ball park wearing (Lets say it was) his Natural Cap.
Be he a boxing champ, grand prix champ, golfing champ, or box cover Wheaties champ his Cap will set him apart like a World Champ.
--------------- "Catch yourself a falling star and put it in your pocket. Grab your Team Spirit Cap and put it on your Noggin" ---------------------------------------------------------
---
The Caps are being designed for comfort wear ability and showcasing Pride will be made available hopefully in the near future by our selected Baseball Partners.
---
The style and design with the appropriate symbols for pride of the wearers ownership are copy right pending for the purposes of manufacture, marketing and control.
CAPTURE THE SPIRIT--BE A WINNER
For the genesis of how and the why the Team Spirit Caps are being readied for marketing please read on.
The Spirit styled cap was being worn and available well ahead of our standard baseball styled cap of today.
The Caps will prove to be both a functional piece of head wear and should be the item of choice for many well known and sportsmen, gentlemen and sporting fans.
The early 1900's era saw the explosion of countless figures who were world known gentry of the sports world, the movies and men of political stature and even the less fortunate blue collar workers.
The early history of our country practiced the habit and custom of wearing of hats as a matter of protocol. As a rule a gentleman when outdoors wore a hat for several reasons. The hat or cap provided protection from the elements of weather and to keep the body cool in summer and warm in winter.
A gentleman and men of gentile manners were taught to tip or doff their head covering when in the presence of a lady or persons of the gentler and opposite sex.
We have throughout history been bombarded with countless memorable accounts picturing the use and wearing of this styled cap. The Ivy and Newsboy style cap has almost lost it lustrous and formidable use with the vast popular cap or hat wearing public.
The popularity although slipped and some considered obsolete and not at the top of the charts in popularity and a demanding public it never-the-less is now on the astounding come back trail.
Consider yourself one of the forerunners on the most popular come back phenomenons in the history of popular rising "Team Spirit" Cap and to be known for the come back fashion of the 21st Century as the "Team Spirit Cap.".
Think back and come with me on a nostalgic journey while we recall some of the famous figures and most popular well known names for which you recall sporting a colorful Spirit styled Cap.
Uh Huh how about Babe Ruth, Ben Hogan, Gary Player, John Wayne, Burt Lancaster, Robert Redford, Mickey Rooney, Joe Louis you see I remember some but there are many many more.
From early days when our Negro Leagues of Baseball was in their glory days the Ball Players and Black fans from all across our country sported the stylish Caps. Check me out and see if I'm not calling it right. This style or model Cap was the Cap of choice and served our country gentlemen well.
It would be a real thrill if the general public and all who reads this short article would add to my short list of celebrity persons associated with the wearing of the Team Spirit Cap which will henceforth be recognized as a "Team Spirit Cap."
The Team Spirit Caps will showcase and reinforce the general publics sense of belonging and the wearing of Caps reflective of their favorite school, team or organization. Thus the reference to the naming of these caps captures this trend and style for all to enjoy.
For a real spirited Team Spirit Cap the Iron Bowl Game Cap will set the pace and zeal in the State of Alabama. Iron Bowl Game Caps
Team Spirit Caps designed for comfort and showcasing Pride will be made available hopefully in the very near future. Must allow the Nations economic melt down to settle before launching a new venture with the marketing of our Team Spirit Caps.
Batter Up----Let's Play Ball....
Have you ever had the itch to have your own Web Site? Site Build It
Visit the Baseball Farming Site Map our baseball home page for an introduction to the concept of baseballfarming and also includes ideas on strategies, training, and winning.

"If Every Higher Learning Institution In Alabama Had Their Own Unique Team Spirit Cap ! Would It Be Some More Colorful Jubilee."
Public institutions: Alabama · Alabama A&M · Alabama State · Auburn · Auburn-Montgomery · Jacksonville University · Montevallo · North Alabama · South Alabama · Troy · UAB · U A Huntsville · West Alabama
Private institutions: Amridge · Birmingham-Southern · Concordia · Faulkner · Heritage Christian · Huntingdon · Judson · Miles · Oakwood · Samford · Selma · Southeastern Bible College · Spring Hill · Stillman · Talladega · Tuskegee · United States Sports Academy · University of Mobile · Virginia College
Community/Junior Colleges: Alabama Southern CC · Bevil State CC · Bishop State CC · Calhoun CC · Central Alabama CC · Chattahoochee Valley CC · Enterprise-Ozark CC · Gadsden State CC · H. Council Trenholm State TC · J. F. Drake State TC · J. F. Ingram State TC · Faulkner State CC · Jefferson Davis CC · Jefferson State CC · Lawson State CC · Lurleen B. Wallace CC · Marion Military Institute · Northeast Alabama CC · Northwest Shoals CC · Reid State TC · Shelton State CC · Snead State CC · Southern Union State CC · Wallace CC · Wallace State CC

Copyright 2008 Team Spirit Caps.com and Team Spirit Cap.com. trademark All rights reserved.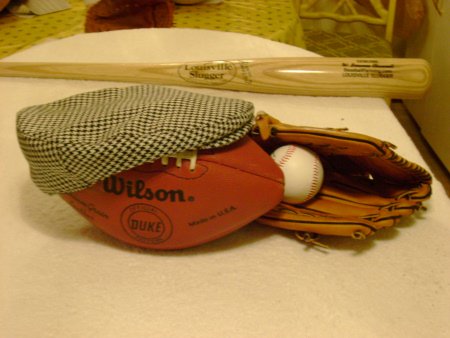 ---
---