Youth Baseball Bat
Playing Youth Baseball In An Organized League
Using Any Ole Bat Is Not Allowed
Baseball Is Organized into Sanctioned Leagues
With Regulations For Each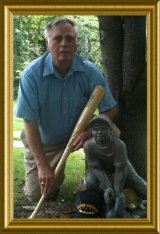 Youth Baseball Bat is now becoming a part of your world so welcome and congratulations Mom and Dad since you have a young charger past the toddler age it is now baseball time.
Youth bats are used by younger players that play in leagues that mandate a bat with a 2 1/4 inch barrel.
It is was, "Come on Dad let's play pitch" so it is now Batter Up----Let's Play Ball.... now it has come the time to get out that youngsters youth baseball bat and baseball to hit a few.


Mick "The Commerce Kid" in the major leagues playing with those New York Yankess doing his thing rapping my hosshide Outa-Sight
"Do You Reckon This Young Man From Commerce, Oklahoma Ever Used A Youth Baseball Bat?"
Maybe yes and maybe no, you might be totally confused with all this youth baseball bat and the lingo of aluminum, titanium, scandium-aluminum, mass, bat speed, minus -8, length to weight, height to weight formulation, bat control, aluminum vs wood, Easton, Louisville Slugger, and BESR.
Youth baseball bats are used by younger players that play in leagues that mandate a bat with a 2 1/4 inch barrel.
Baseball bats will either be listed in ounces or with a negative number, such as: -10. This number is calculated by taking the length of the bat and subtracting its weight. For example, a 30 inch youth basebal bat weighing 20 ounces would be a -10.
Yes it is all like a Greek Myth and all for a youth baseball bat.
Many questions race through your mind the ads are fast and furious-Stealth youth baseball bat, Demarini baseball bat, Louisville Slugger baseball bat, Easton baseball bat, youth-baseball-bat on sale used baseball bats never knew it could be so confusing Huh!
Baseballfarming hopes to take some of the mystery out of the purchase of your very first youth baseball bat and get your youngster a youth baseball bat which will be just right.
You are in luck for the mystery and all the confusion and sailing into deep uncharted waters will be mapped, explored and explained. Your experience of getting your youngster his very first youth baseball bat should be a moment of pure pleasure.
Your dues are simply this! Pass this youth baseball bat information an understanding on to another perhaps totally confused baseball Mom or Dad.
The choices of a bat which is just right now in our modern era could be a controversy of Aluminum vs Wood.
Worth Sports Company in 1970 started the manufacturing and marketing of youth baseball bat made of Aluminum.
The simple fact is that such bats have features and benefits which at first look seemed to be a far superior product over the wood made youth baseball bat up to this time.
These metal or aluminum-bats do outperform the wood bats in that they normally will not splinter nor break and therefore this longevity of use is a huge and very appealing factor. The big question is always what length and weight bat should we start or young hitter using his youth baseball bat?
Size of the boy as a general rule determines the appropriate weight and length of a youth baseball bat to use as a starting point.
BAT LENGTH: A simplistic method is to determine your Bat Length by Age:
Age----- Bat length
5-7 years old 24"-26"
8-9 years old 26"-28"
10 years old 28"-29"
11-12 years old 30"-31"
13-14 years old 31"-32"
15-16 years old 32"-33"
17+ years old 34"

BAT WEIGHT:

----Little League (8-10 yrs)
Player Height-- Bat Weight
48-50"----- 16-17 oz.
51-54"----- 17-18 oz.
55-59"----- 18-19 oz.
60+"------- 19-20 oz.
----Youth League (11-12 yrs)
Player Weight-- Bat Weight
70-80 lbs.---- 18-19 oz.
81-100 lbs.--- 19-20 oz.
101-120 lbs.-- 20-21 oz.
121-140 lbs.-- 21-22 oz.
141+ lbs.----- 22-23 oz.
Young boy pictured below is very proud of his bat you can tell by the smile on his face. Put a smile on your sons face click on the picture and shop for a bat for your son.
---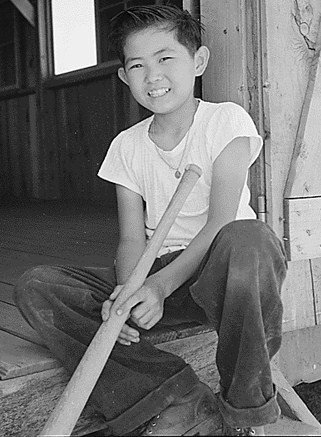 ---
All was not well in Camelot for with the general public hue and cry translated to demand caused certain other factors to become evident in the youth baseball bat world.
These other factors can best be explained by using my list of paragraph two (2) above and defining each and tying this overall total picture into one grand mosaic of understanding.
Youth baseball bat will be only one part of our quest and use of other baseball equipment and a changing quantum growing knowledge on the baseball rules. The game of our youth called baseball was growing we were growing and the Field Of Dreams full of youngsters was chock full of Baseballfarming in full bloom.
Aluminum: Aluminum is a light weight metal which is strong has an inherent metallic quality for long life usage will not rust like other metal products and is durable and not prone to breakage.

These qualities made it a good product for use in making of our youth baseball bat.
Titanium: Titanium has the same basic qualities and characteristics as described for aluminum. Titanium is a shade lighter and stronger material than aluminum and you might equate it to being a space age new usage product.

Since Titanium is lighter and stronger it also has more bounce to the ounce shall we say flexibility or elasticity. would you not think that such a material would fit the bill for making a Whammer Jammer of a youth baseball bat?
Scandium-Aluminum: Scandium-Aluminum again a space age product used to an advantage as a trade mark for marketing purposes. Light, strong and flexible long wearing material.

You betcha his is also fine youth baseball bat material for making a metal bat.
Mass: Mass the property of a body that is a measure of its inertia and is commonly taken as a measure of the amount of material it contains and causes it to have weight in a gravitational field.

If all other factors were to be equal then when it comes to the question of a youth-baseball-bat then the most mass or weight of a bat, which a hitter can manage at a desired bat speed and bat control, the bigger or heavier of the mass the better.

Beware! Manageable desired bat speed and bat control is a very heavy caveat but an important consideration for a youth-baseball-bat.
Bat Speed: This is the go juice or action which propels the ball off and away from the bat therefore translated into power hitting caused by bat speed. The ability of a hitter to generate the most optimum bat speed within his bodies power package is what drives a baseball for distance and into the dark of the night.

The bat speed a hitter is capable of generating is also a function of the bat he holds in his hands. A bat too heavy will slow down his bat speed. A bat to light even though he may generate great bat speed the weight or mass of the bat is not sufficient therefore a fine line balance is needed. "Just Right."
Minus -8: Minus -8, Minus -3 just a bunch of school trained engineers talking. What they are trying to say is simply the difference in the length of the bat (in inches) and the weight of the bat(in ounces) is told using a minus figure.

Example,if a bat weighs 20 ounces and the expression used is say minus -8 then the bat length is 28 inches. A difference of 8 inches. This minus number jazz is nothing more than a way to say the difference.

The bat drop of a baseball bat is the difference of its weight (in ounces) to its length (in inches). For example; a 30-ounce, 33 inch long bat has a bat drop of minus 3 (30 - 33 = -3).
Bat length to weight ratio: Remember above we discussed this Mass or weight thing. Studies have been made by the Worth Sports Company and the University of Arizona to determine what is considered the optimum weight of bat (in ounces) a hitter should consider for use.

The bat shall not weigh, numerically, more than three ounces less than the length of the bat (e.g., a 33-inch-Iong bat cannot weigh less than 30 ounces). All non-wood bats shall meet the BESR performance standard, and such bats shall be labeled with a permanent certification mark.

Formulation data to determine proper youth baseball bat weight compared to length of the bat is found at Aluminum Bats
Players height to Bat weight formula: We have a need to determine what would be considered the best weight bat (in ounces) for a hitter to use. The Worth Sports Company studies has done this research and formulation calculations to help all us novice Moms and Dads needing to buy a bat for our youngster.

Formulation data to determine proper bat weight compared to players height is found at Aluminum Bats
Bat Control: Bat Control is one of the five basic elements needed to be mastered in an effort to be called a baseball hitter. This lesson on bat control is covered extensively in my Baseball Hitting.

The lack of bat control and the ability to place the bat squarely onto that fast thrown pitch coming across the plate negates even the need for a bat.

A young player needs a bat which is not over loaded heavy and for which he can not muster the power to generate good bat speed. What he needs is a bat which feels good and he can manage with good body control within his strength capabilities.

The formula calculations found on the Aluminum Bat page give us the heads up needed to make a wise selection for the young player.
Aluminum vs Wood Bat: Good folks here is where the rubber meets the road the Aluminum advocates say "Aluminum" while the old school Wood advocates say "Wood."

Here is some of the Pros and Cons of the question.

There is little doubt that the new materials like Aluminum bat has the capability of being lighter, stronger, more durable and with significant elasticity of materials advantage. EXCEPT

There is little doubt that the old faithful standard Wood bat is at a disadvantage on all the characteristics of Aluminum. EXCEPT A seasoned baseball player simply by the sound of the bat meeting the ball knows instinctively which direction to head and at what speed he needs to track down that ball. It is a sound thing.

On the baseball diamond that cracking sound of wood bat hitting little baseball we call, "A sweet sound."

Note the elasticity of materials advantage for Aluminum has become a point of grave concern for safety purposes. The spring board effect or the elasticity of materials when over engineered can be a significant point of danger. Too much spring and the ball will leave the bat in excess of a safe speed for a defending player to handle the ball which now is like a streaking missile.

Some like the color Blue some like the color Green some like Fords and some like Chevrolet so you get a choice so choose well.
Easton: Worth Sports Company introduced the world to the Aluminum youth-baseball-bat but Easton come on like gang busters and is today the most popular of the Aluminum bat market.

Check out my baseball bat companies page and you will have a full array of companies all vying for the marketing action.
Louisville Slugger: The name Louisville Slugger was the supreme leader many years in the bat making business. The Louisville Slugger was "The Original" bat maker for professional baseball and is considered one of the foremost world class Companies of America as Hillerich and Bradley.

What size youth-baseball-bat should I get?

Selecting a bat is a very personal and individual thing. In selecting a bat the two main considerations are mass (weight) and velocity (speed you can swing the bat). You should try to select the longest heaviest bat you can control without decreasing your swing speed.

When after considering everything it really is a matter of "If it feels right then you can bet your old slow poke one eyed mule it is right."

There are many metal bat brands such as Louisville's TPX line, Wilson's Demarini label, Rawlings, Worth, Anderson, Nike, and your market leader Easton.

Hopefully having you armed with this information you will not be left totally confused going into the bat display at the sporting goods store or better yet click on and shop right here from Baseballfarming.

Return to the starting page of Baseball Bats as you leave Youth-Baseball-Bats

Many Young ball players did not have the advantage of owning and having a primium Maple Wood bat but now the Ingle Brothers at Annex Baseball are able to provide the youth baseball bat which "is Just Right." Nice selection of bats at this baseballfarming affiliate shop browse around and see what you want at Annex Bat.
You will be glad your youngster has a wood baseball bat he will be proud to keep forever.
To all Moms and Dads after all is said and done the specific bat and all the sales hype it may carry with it "Does not a baseball hitter make" so the best rule of thumb is let the youngster choose a nominally priced bat which he thinks feels just right.
Buying an over priced and expensive youth baseball bat is nothing more than folly.
Hey! sport where did you get that great looking youth baseball bat ?
Get your kid the bat which is becoming the most popular bat of the game today a hard Maple bat which he will cherish as My Annex Bat
Batter Up----Let's Play Ball....

Go Shopping Get Your Son that Youth Baseball Bat at Annex Bat He Will Only Be Young Once!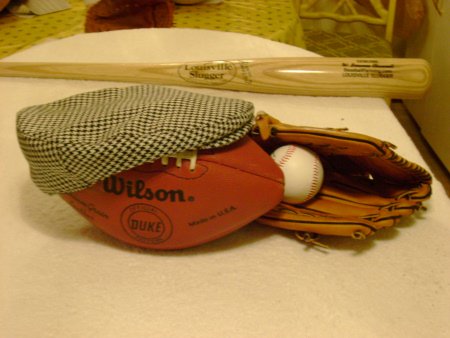 ---
---