Tips That Count
Which Really Count
Train Well, Play Smart..Gain The Winning Edge
Be The Best---Be A Winner
Tips That Count which really count are effective baseball-tips which give good how to in providing the winning-edge in playing the game with skill and that added spark to win many a baseball game.
Such practiced tips, may seem like a lot of bits and pieces of information but they need to be understood in the context of helpful do and do not and good old fashioned winning attitude with baseball coaching tricks tomfoolery wins games! learn the super executed hidden-ball-trick.
When you have finished reading this page which is my take on baseball tips that count you too could have some super baseball-tips to share. Use the form at the bottom of this page and submit a page of good tips that count you want the world to know about.
Baseball tips that count by the better players are soaked up by ball players just like a sponge. Baseball players are always keen to pick up the winning edge of baseball tips which makes their team a winner.
The first crucial move a fielder gets on a batted ball is a practiced attention to minute details we will call heads up play. It is not something gained quickly it comes with those many hours on the playing field.
A good defensive playing fielder will read a batted ball with both sight and sound. This ability combined with mentally noting, the size of the hitter the heft of his swing and this sight and sound thing, will in due time with experience enable a fielder to gauge the speed and direction of any batted ball.
Take note that fielders will move, even on balls that are swung on and missed. This is due to their visual perception of pitch location and bat angle and those mental factors borne over time of the batters swing.
The sound of the ball coming off the bat allows instantly the fielder to make judgment of how fast or slow the ball has been hit and then reacts with automatic reflexes. In order to take full advantage of both sight and sound, a fielder must have a solid prior to the pitch mentality and be focused on the hitters action.
Fielders become All-Stars by being keenly observant of every hitter stepping in the batter box even during batting practice drills. Watching every hitter to get the full effect of using both sight and sound gaining the knowledge getting it fully ingrained into his mental catalog.
Mentally sharp and physically sharp is what gets the job done. Learn well the needed physical training tips that count.
An example of a good physical training and baseball tips that count would be the leg conditioning. Which player requires very strong and well conditioned legs? And why?
You might say, "ole shoe what the ding dang dickens does leg conditioning have to do with baseball tips that count?" More than you could realize stud. Ball players must be conditioned and armed with superb stamina to be winners. It Starts with the legs.
Baseball training and adhering to baseball tips that count should not be considered a drudgery but a challenge. Conditioning to achieve the capability of besting your opponent is a thing of pleasure when given it's rewards as a winner.
The pitchers mound is elevated above the natural surface of the infield and after every pitch, the pitcher must walk back to the top (in baseball talk we say "climb up") of that pitchers mound.
During the course of several innings of play and upwards to 100 or more pitches, his tongue dry is beginning to literally hang out and his legs are now getting tired or weaker and weaker with each pitch.
His lack of proper conditioning will show. This condition of the legs is referred to as "rubber legs." Baseball tips that count for the pitchers should be to concentrate on making sure those legs are strong in shape and well conditioned.
Pitchers always report to spring training camps early so as to start their conditioning regimen. The condition of their arms is of prime concern.
Taking care to ensure that pitching wing gets proper conditioning does not, however, take away the fact that those legs of the pitching corps must be top condition too. Thus the early reporting for conditioning.
I would bet Mickey Newsome the CEO of Hibbets Sporting Goods Stores can remember how his older brother Dan utilized their Grandads rubber hip boots. Dan Newsome would put on his grandads hip boots add some water into them and run the pasture behind his grandads home place in Argo.
Dan ran track at (LSU) Louisiana State University and needed strong legs and unstoppable total body endurance. Pitchers give this as a baseball helpful tips idea some thought. If Dan could do it surely you too can do it.
Ball players should form the habit of picking up baseball helpful hints at every opportunity for instance when you get a chance to watch an Old Timers Over The Hill Gang team in action please do not miss it. This group of ole codgers never gave up their quest for being in shape and enjoying the game of baseball in their quest to be better conditioned athletes.
Speaking of Dan reminded me of two other Dan's. There was a great harness racing horse named "Dan Patch". Dan Patch was almost unbeatable. Check me out see if I'm not telling it straight.
Dan Patch
Now here is the most fascinating part of this "Dan" named legacy. My maternal grandad was named William Daniel Liles and all who knew him called him Dan.
My grandad Liles was a brick mason by trade and to all who knew my granddad's skill and speed of laying brick referred to him as "Dan Patch". Dan Patch the fastest harness race horse of it's day is recognized in sport of harness racing as the greatest possibly the greatest of all time.
This comparison of Grandad Liles and "Dan Patch" was affectionately in deference to his brick laying speed and also as to his endurance. He never slowed down before quitting time.
Folks it is that "want to" that counts, when its a question of having the stamina and conditioned endurance, to be that standout leader at your trade. Pitching, running track, racing winner or brick laying which couldn't be topped.
Baseball helpful tips that count and using them in training that counts are the core ingredients of efforts to becoming that baseball player which is a winner.
Use every baseball helpful tips you can possible muster for your use. Be alert and pickup good baseball helpful tips and hints wherever possible.
What part of the body is so vital to being a good hitter?
Your EYES! This is the most vital baseball helpful tips which counts you may ever receive.
First we will all agree a good hitter is a player who will consistently put the bat solid onto that baseball.
Your eye and hand coordination is essential to being a good hitter. I didn't say a home run hitter. Remember a good hitter is the player that consistently puts good wood (IE bat)on the ball. Good wood is the fat of the barrel or sweet spot of the bat meeting the ball.
Good eyes or keen eyesight is what allows the good hitters to make that well placed contact of bat on the ball...whether the results be a home run, a line drive double, or a timely well placed Drag Bunt.
Click here and learn more about how to execute the drag bunt
Take the time to check out my "emphasis and how to" about effective bunting of the baseball by clicking on the effective bunting button below.
Effective bunting during the proper time of a game will win many a baseball games. Baseball bunting requires practice...and only perfect practice makes perfect... remember please! only, perfect practice makes perfect!
The repetitive practice of watching that ball and then the controlled movement of bat to the ball becomes a learned and automatic reflex action over time.
Who would have guessed this practiced use of eyes concentrating on that ball would be so crucial?
Players should use special caution to protect those eyes, they should wear sunglasses to protect from the glare of the sun and wind. This is especially true on game days.
Baseball training and baseball helpful tips also calls for a proper good night's rest, before game day, which improves focus and depth perception, both of which affect overall hand and eye coordination.
To be that standout baseball player...Should you be a muscled up, He-man, or have a well conditioned body with long and slender muscles? The King Of Diamonds could be your role model?
The better baseball players need bodies conditioned to move with catlike quickness and with flexible power, not muscle bound sloths. Proper and determined baseball training should be coordinated effort with baseball tips that count.
Be aware of the climatic condition during game time. A damp day with high humidity will cause a breaking pitch to break quicker sharper and more severe than a ball thrown on a bright sunny day of low humidity.
The player must adjust his stance and swing of the bat accordingly. This is a little thought of baseball tips that count.
Which is better, a bat that has nicks and scratches on the barrel, or a slick/smooth barrel?
The purpose of a bat is to do what?
Put good wood to the ball! Oops now it might because of the metal bats be a good slogan of "metal to the ball." The once upon a time hot rod racing fans so familiar age old refrain put the "pedal to the metal." Little League it is metal to the ball.
Successful athletes not only want good advice about their game they look for it. Enjoying golf becomes more pleasure when you get some sage advice on baseball tips that count when applied like good golf tips from a good source.
Click on the below button and you are in the right spot for good helpful tips to improve your game of golf.
- Golf clubs, golf equipment, golf tips like baseball tips that count, golf vacations, golf gifts, or even golf decor, it's all things golf at golf-ology.com check it out Golf Clubs
Any ball that you do not hit solid and square will pop-up into the air and a nick on the bat will catch just enough, to cause a pop-up into the infield. That's an easy out...it would have been better if the ball slipped over or under the bat and propelled past the catcher to the backstop.
Now the hitter has another chance to be that good hitter. That nick on the bat might grab the ball just enough causing the ball to pop into the air being, your undoing, and an easy out.
Never, I mean Never ever, knock dirt or mud from your spikes using the barrel end of your bat. Flip your bat and use the handle to clean those cleats. No nicks on the bat barrel has eliminated the cause of many an infield pop-up!
Saving a silly pop-up is a baseball tip that counts.
Player should wear sliding pads. It is not being a sissy to wear your sliding pads. Many a player has suffered with severe strawberry marks on his hip for sliding hard with no sliding pads.
Stay injury free and well conditioned by wearing proper protective equipment. Remember baseball tips that count can make you a winner.
This winning edge is part of the fun to win that top batting average or best percentage of fielding chances with minimum errors. These are the things and stuff of champions because picking up and using those baseball tips that count.
Baseball training and conditioning with the many helpful hints you learn along are baseball tips that count on the way which contribute mightily to those All Star abilities. Don't you forget it.
Upon taking their positions, each inning, First and Third basemen should make absolutely sure that the first and third base sacks, are inboard, inside the foul line!
Many a game has been lost because of the simple fact that the corner of the base stuck out over the foul line and a hitter drove a liner that hit that corner. That is a ball that the Umpire by rule, must call as a fair and playable ball.
This action of making sure the base/sack is completely inside the foul line, could provide the winning-edge! and is a baseball tip that counts.

"Bubba Has Been Taught A Whale Of A Lot About This Game He Knows About the winning-edge, Many baseball-tips that count, And The Art of Pulling Off the hidden-ball-trick."
"Ole shoe what he is missing is the super Tips That Count which you might be able to provide."


Lets briefly recap or helpful baseball tips that count. Leg conditioning, practice good eye protection, pay attention to climatic conditions, take care of your bat barrel, use sliding pads, and keep 1st and 3rd bases tucked inside the foul line and in fair territory.
Now boys we have some items for which we can hang our cap with some baseball tips that count and develop that winning-edge.
Just do it.
I'd like for you to add your baseball tips that count here too...
Have A Great Baseball Tip You'd Like to Share?
Do you have a great tip about baseball? Share it!
Tips From Other Visitors
Click below to see contributions from other visitors to this page...

Soft Toss: Color Distinction

This is a great drill that stresses the importance of every element of the swing, from the grip and the stride to the soft focus/fine focus method of hitting. …
Learn about some interesting actions shall we call it training equipment by country boys and Baseball Skills Country Style Baseball Training Country Style
John Peters a coach with a wealt of knowldege and good tips that count for your use chech this out.
What I've Learned From Baseball
For Hitters Do you have a game plan do you remember some tips that count when you walk up to the plate? I'll bet the pitcher does? If you watch the game, you will really "see" the pitcher. If you are batting 6th, you should have 5 mental at bats against this guy; you have seen all his pitches for sure. Quit goofing off in the dugout and watch the game and you will make it so much easier on yourself instead of having all kinds of thoughts going through your mind. Remember, "A full mind is an empty bat!" (proudly stolen from someone smarter than me.)
For Pitchers How are you prepared to pitch to all the hitters in your next game? In youth ball, you have little information because you haven't seen the batters you are facing. Here are some great hints that will lead you to more outs:
Some Simple Line-Up Keys: 1 hole (lead off) hitter is likely a contact hitter, may have speed & perhaps is patient too. In general, throw him strikes (he's supposed to be patient & keep the ball low and in the infield when you can. 2 hole hitters handle the bat well, probably not a high strikeout guy on any level of play. You may choose to keep the ball to the 3rd base side if there a runner on base. They want to hit the ball toward 2nd base to advance the runner. 3 hole guys are their best hitter. Singles won't kill you and solo homers won't lose you the game... think more on this and figure it out yourself (now you're pitching!) 4 hole hitters may be their long ball threat – think contact where he can't take it out though without runners on base, home runs aren't usually life or death. 5-9 in the order are often mixed and matched throughout most youth league seasons. You can figure that the hotter hitters go up in the order, while the opposite is true as well. Judge Your Hitters Body Build In looking for keys, try these ideas and see if they get you some extra outs: Short, round body types. These guys have short arms and legs and their success may come from a quick short swing where they generate most of their power. They want the ball inside so they can turn on it and hit to their natural field (that's LF for a RH Hitter). Tall, skinny and long arms – They like to extend their arms in general.
Watch Their Warm Up Swings Before & Between Your Pitches To Them Guys who take their warm up swings by swinging in the low part of the strike zone may really be telling you what they like. Guys who take warm up hacks at the higher part of the strike zone may be handing you some great hints... use them! A side note: most lefties seem to like the ball low, while most right hand hitters get their most power on high pitch in the strikes zone.
With Runners On Base Your most important pitches thrown in a game are those with runners on base. So... do yourself a huge favor and throw at least half of your bullpen and warm up pitches from the stretch position... then focus on improving what it takes to be as confident and comfortable from the stretch as you are from your full wind up.
JP's Note: This is some great stuff and it does require some thinking. Because it is so tough to think and play baseball at the same time, consider which of the above makes most sense to you and your coaches... then perfect that one or perhaps even two of these points... Come back for more at a later time... Bite at a time... They will still be here.
For Coaches Here's another one of many awesome, quick baseball drills & tips that we will be providing for you on a weekly basis this year.
STRIKE AT HOME Making good, low throws Outfield
Line them up: All players to center field. Place ball bucket or equipment bag on home plate. Players take turns trying to throw ball that hits object. Key Point: One, or even 2-bounce throws are more effective than in air. Make it a Game: Each player gets 3 throws. 4 best advance to semi-finals, followed by championship. This drill is one of 52 found in each pack of our Coach Deck
Return to the Top of the Page Tips That Count
Batter Up----Let's Play Ball....
Professional Affordable Help is available why not let Sitesell Build Your World Class Winning Website?
Shopping Online Can Save Money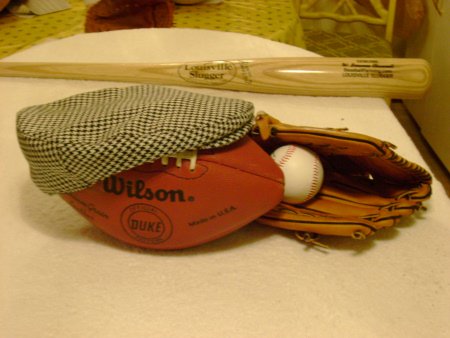 ---
---