Increase-Batting-Averages
Batting Averages Will Increase
Only With "Want To"
Hitting Is A Skill Hard To Master
Above The .300 Average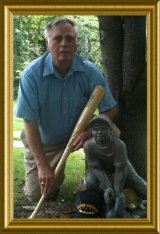 Increase-Batting-Averages becomes natural with certain principles and disciplines with a strong "Want To" while learning to apply the five essential elements of baseball hitting.
The key to becoming a successful baseball hitter requires the deligent and concerted effort of practice and executing within ones ablity and capability the five essential baseball hitting elements and other tips that count.
You need to receive and understand unequivacally what you should know and what you should do and even the how to of baseball hitting to increase your batting average.
Here is the book on increase-batting-averages: