Baseball Lingo Revealed
Frequently Asked Questions
About Baseball
Learn The Talk
Baseball Lingo Is Hip ....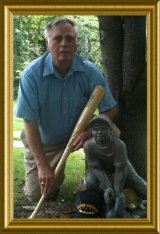 Baseball Lingo Revealed provides you with good information pertaining to frequently asked questions (Baseball FAQ's), more baseball vocabulary and baseball terminology which will add enjoyment to your game of baseball.
Have you ever wondered what was happening in a baseball game, which you did not have a clue, yet others seemingly all around you were clattering away about the action using well worned baseball jargon?
Let me provide to you, while you are here some baseball chatter,and while you are here how and where you will find terrific and understandable basic information about how you too can do your Website Building Success.
Do you do website Magic?
Now you will have baseball lingo revealed some interesting nuances of strange vocabulary and a source of good information right here about many of the frequently asked questions of baseball.
Well here at baseball lingo revealed are the answers to some of the questions (Baseball FAQ's) you have been pondering. Feel free to contact me with any other questions about the great game of baseball as well.
Baseball lingo revealed talks a lot of things even about a scuffed up baseball.

Baseball lingo revealed reports keeping the trade mark up when the bat is swung level to the ground provides the bat to have its maximum wood giving strength against the blast of the ball,
You see baseball lingo revealed allowed you to be able to discern the variation of being called a manager or the coach.
Who were known affectionately as the Bums?

The Brooklyn Dodgers were affectionately called "Dem Bums". The use of "Dem Bums was reserved for use only by the folks of Flatbush any one else using this term was in jeopardy of getting his clock cleaned.

Who was the rough tough playing Rebel from Geogia known as the "Georgia Peach?"

He was raised in Georgia. Georgia being one of the original thirteen (13) colonies of the United States was the proud mother state for the original "Georgia Peach", Tyrus Raymond Cobb.

This player could also be called an original for he played the game with a fervor unmatched in the annals of the game. When players were selected for induction of 1936 into the first class of Baseballs Hall Of Fame he was acclaimed almost unanimously by votes of the selecting sports writers.

Who Pitched the ONLY Perfect "No Hit" world series Game in the History of Baseball?

Don Larsen did it. He masterfully pitched the Yankees to a 2-0 no hit shut out over the Brooklyn Dodgers at Yankee Stadium on October 8, 1956. This was the first and only perfect game in World Series history.

Normally, when a hero, for such a momentous history making event, teammates would rush out and carry him from the field.

Yogi Berra was so overcome with joy; he ran to the pitchers mound and jumped up into Don's arms.

Yogi's unashamed jubilation is vintage and classic Yogi.

There has only been this one perfect no hit World Series game and Don Larsen did it.

Can you describe the Batting Stance for These all time Great Players: "Stan Musial", "Joe DiMaggio", "Ted Williams", and "Hank Aaron"?

Stan Musial--"Stan the Man"

had the most unorthodox batting stance of any of the greats of the game.

You will have to be amazed what baseball lingo revealed will bring your way.

Musial was a left handed hitter. At the plate he looked like Mighty Mouse had caught him by the shoulder and circled him twice at mach 3 speed. He resembled a cork screw with one leg cocked and ready to unwind.

Joe DiMaggio--"The Yankee Clipper"

spread his feet with a long stride.

DiMaggio was a right handed hitter. At the plate he used his long and lanky upper powerful body to drive that ball. His wide striding stance was classic and picturesque. He smote the ball well.

Holds record of hitting safely in 56 consecutive games.

Ted Williams-- "The Splendid Splinter."

Had a moderate to long stride and on occasion would cock his front foot stepping into the pitch.

More of a hitch in his swing as opposed to a cocking action.

Ted was a left handed hitter. Considered by most to have the keenest eye for determining the ball or strike pitch. He took pride in not striking at a ball out of the strike zone.

Baseball lingo revealed is happy to describe these ball playing greats.

Hank Aaron--"Hammering Hank."

Had a long spread stance. He was not as tall and lanky as Joltin Joe DiMaggio but his strong powerful upper body strength produced a smooth as silk swing.

Aaron was a right handed hitter. Hank Aaron broke Babe Ruth's record 714 home runs by hitting No. 715 in Atlanta Stadium--on April 8, i974.

He hit a grand total of 755 home runs during his career. Henry "Hammering Hank" Aaron retired in 1976.
Symbols for Plays entered on a score sheet are:
- Single
= Double
=- Triple
== Home Run
E Safe on Error
FC Fielders Choice
HP Hit by Pitcher
WP Wild Pitch
SB Stolen Base
S Sacrifice
PB Passed Ball
BK Balked
K Strike OUt
BB Base on Balls
SF Sacrifice Fly
DP Double Play
Here are some more pages of interest with baseball lingo revealed or more baseball vocabulary or baseball terminology about the game of baseball you may enjoy and are recommended for your pleasure.
Different Ballpark Ground Rules may be and often are unique for each baseball ballpark.
Our grand lively baseball parks even have much terminology of baseball lingo revealed in how we refer to them or some of the great moments of baseball history these famous landmarks have shared.
A timeline called your Baseball Journal provides an opportunity for adding new baseball lingo revealed information.
There is even a smattering of baseball lingo revealed in these posting to our Baseball Journal stories being supplied by folks who have come often to visit here at Baseballfarming.
Spice up your baseball life with salt while adding some spice to your knowledge of baseball.
Salt and baseball is some more of this baseball lingo revealed thoughts to be shared and you probably never had a whimper of a clue or guess about.
Leave now your Baseball Lingo Revealed and return to your Baseball Lingo starting page.
Baseball lingo revealed is unique by its uses of baseball terminology, lingo, vocabulary, chatter and jargon all of which is a descriptive word pictures used in describing the game and the action surrounding whats happening.
The fluent close up use of this baseball language and baseball lingo revealed is an integral mix of myth lore and facts all of which are an important part of the game of baseball so you should visit all the colorful language pages of this Baseball Lingo.
Batter Up----Let's Play Ball....
Report if you will any broken links to Baseballfarming would be a big help please Contact Us.
---

You know you would like to have a website, so are you willing to know, how Solo Build It could be a swell partner in this endeavor?
---
Site Sell and Solo Build It business support available for you all even in the proper language. International in scope and language.
French; , Chinese; , German; , Spanish; , Dutch; , Italian;
---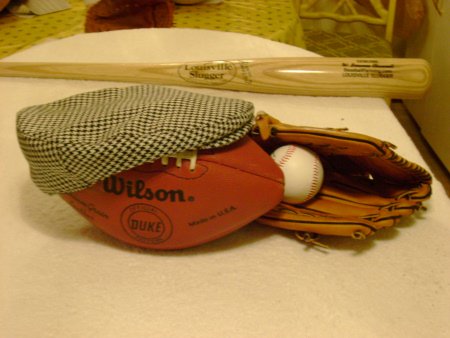 ---
---
Go Shopping Here Online From Baseballfarming For Your Quality Products Saving Both Time And Money