MADE IN USA
America Needs To Work And Buy America
Where Else Is Our Workforce Allegiance and Buying Power Better Served?
Made In USA The deep rooted fervent and patriotic feeling associated with such a simple phrase has such a profound impact upon the livelihood of all Americans.
Ironically the U.S. Mint still produces coins Made in America although their sale price and distribution system is a well kept close hold mystery not in keeping with the free enterpise way one might expect.
---

" American Made United States State Quarter Dollars, Denver Or Philadelphia Mint, Available Brilliant Uncirculated.
"Please only one each from either or both mints. All funds as a donation (above 50 cents each plus shipping cost) received by Baseballfarming will be donated to the Gibson Hill Cemetery Association, an Alabama nonprofit corporation."
---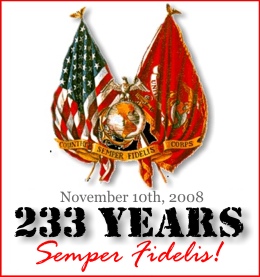 United We Stand so that all may have and live The American Dream. Remembering always that in America as we Stand Together not one will Ever Stand Alone.
Here now in 2011 approaching the 236th year of standing proud and strong since 1775 our National Ensign and Marine Corps Flag stand together in muted unquestioning splendor. Ready always to show the World we Love America and will pay the price of Freedom for all to Live The American Dream.
---
"The skills and quality of making maple wood baseball bats here in America Matt and Tony at Annex Baseball, two enterprising young men, are proud to say their bats are "MADE IN USA."

---
Sometime it sort of slips our mind that our buying habits are a real factor in serving our country. Take the time to review and understand the impact of some simple math and facts as provided by the reaseach effort of MADEinUSA.org.
"Let's say 300,000,000 Americans each simply reallocated 1 dollar per day, spending 1 dollar less on foreign-made goods, 1 dollar more on American-made goods.
(That's $30 per month, per person, and it is not an extra $30 per month, but just where you spend it!) After a year, this would add up to $109,500,000,000.
What could the real, productive American economy do with an extra $109.5 billion? How about 2,737,500 new jobs paying $40,000 per year?"
Good folks that enlightneng bit of statistics puts it four square within the reach of all Americans using their spending power for the good of all Americans.
Every dollar counts and the person with the economic power to make the difference is you.
The Gross National Debt has exceeded $14 trillion US Dollars.
Roger Simmermaker walks the walk when it comes to buying U.S.-made products, and that walk often is made in New Balance shoes.
New Balance is one of the few American manufacturers of athletic shoes, so it only makes sense that Simmermaker, 46, author of "How Americans Can Buy American," wears that brand.
"When it does cost more to buy American, we need to look at it not as an extra cost, but as an investment in America," Simmermaker said. "We may save a few dollars at the cash register every now and then, but we are losing far more as a country than we are saving individually."
---

"Our countrymen from the earliest of time were borne and grew up with the frontiersmen spirit of adventure. As individuals and as families they moved westward into the wild untamed forest lands of our young nation."
"Being a matter of securing available food to live their rifle was the most important item which they depended upon while using their skills for gathering of game for food and survival." THE MADE IN USA RIFLES ---- MADE BY HENRY RIFLES
"HENRY RIFLES WILL BE MADE IN AMERICA, OR THEY WON'T BE MADE AT ALL"
The rifle in America is America as an essential part of our life from the founding and growing as a young Nation from its very Birth.
Order a Henry catalog, decal and list of Henry dealers in your area at HENRY Made in America or not made at all
---
Renewed emphasis on Made in the U.S.
ABC's Good Morning America's anchor, Diane Sawyer, began a "Made in America" pledge this year, saying if every American spent an extra $3.33 on U.S.-made goods, it would create almost 10,000 new jobs in the country. She urged viewers to pledge to buy American and asked individuals to inventory their home to see what percentage of the goods were made in the U.S.
Sawyer's campaign brought even more attention to Simmermaker's and others' efforts to publicize the importance purchasing American-made goods. Simmermaker and other Buy American advocates started getting more inquiries.
Some of those came to Julie Reiser, who along with her husband, Adam, founded the Delray Beach, Fla., company, Made in the USA Certified. The company certifies "Made in the USA" claims that materials and manufacturing are domestic.
---
A.J.Douglas Company
A J Douglas & Company is an innovative woodworking company started by a retiree in Seattle, Washington. They create handmade outdoor wood furniture made from Northwest Pine or Red Cedar also Made In USA. The Adirondack chair, matching ottoman, and bistro table, plus planters and window boxes are all high quality, skillfully made products. Made in Washington.
Currently found under NEW ITEMS at: A.J. Douglas Company Outdoor Wood Furniture
---
Texas Jeans
True American blue jeans from Texas Jeans that beat the pants off foreign-made Levi's on price and quality. Made in USA starting with the farmer's cotton right through to the final stitch!
---
Made In USA make it nice for us all to stay within our budget by posting companies having cost saving sales for our convenience.
From the navbar simply click on the This Week Only Sale:
---
---
---